Post # 1
I have been dying to pick new couches for our living room. We currently have hand me down old navy blue recliner couches from DH's apartment. I hate them.
We went shopping and chose a set we really like but I'm concerned about it clashing with our wall color, which is grey. Our tables and shelves are all from ikea and are their dark black/brown color.
We like this couch and the coordinating chair (chair looks small but its actually oversized)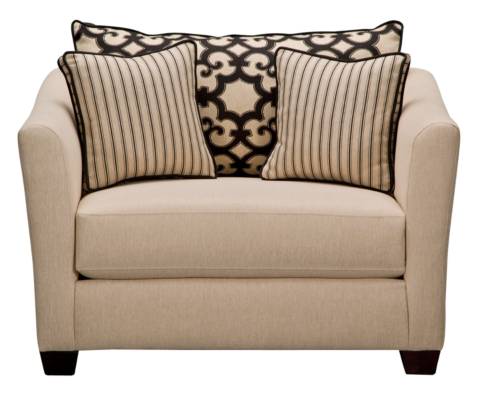 Do you all think this will look nice against a grey wall?