Post # 1
The lighting was sucky but I can show you some of the details!
Table setup: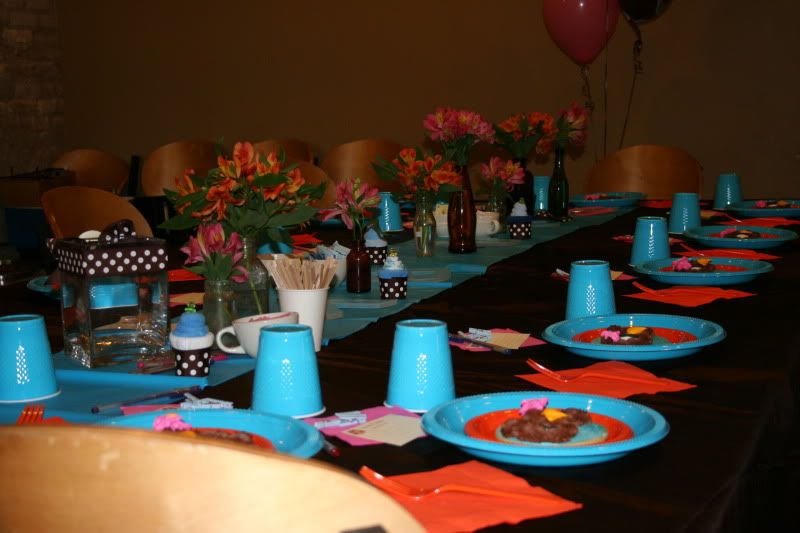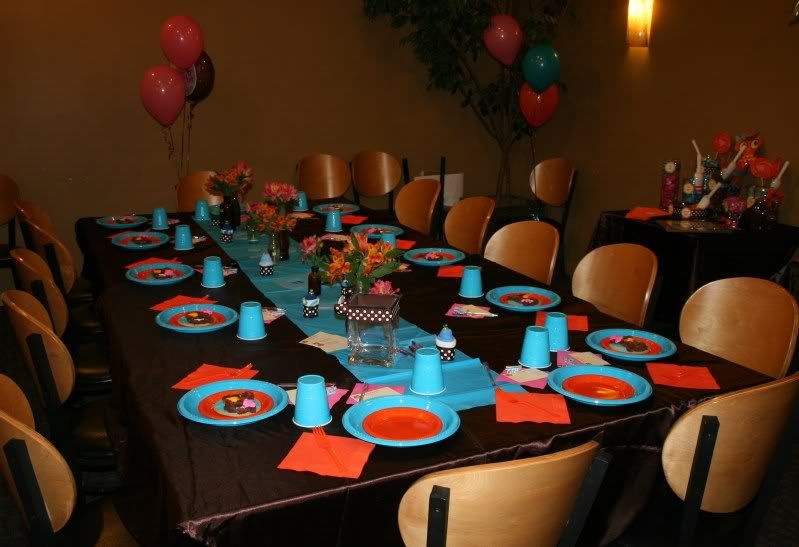 Food (buns w/ meat/cheese, taco dip, meatballs, fruit plate, shrimp):
Candy buffet:
Place settings w/ cookie and advice card:
Balloons: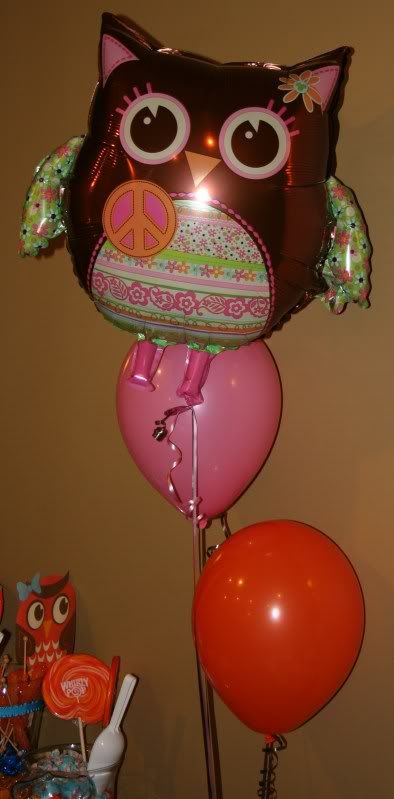 We played a bunch of games (Celebrity Baby Match, Guess the Gerber, etc) and had a good time. I think the Mom enjoyed herself!