Post # 1
I posted a couple pics of my first draft yesterday, and today I went ahead and finished it. Bees, I love it. I am so pleased with how it turned out!
My inspiration, $140: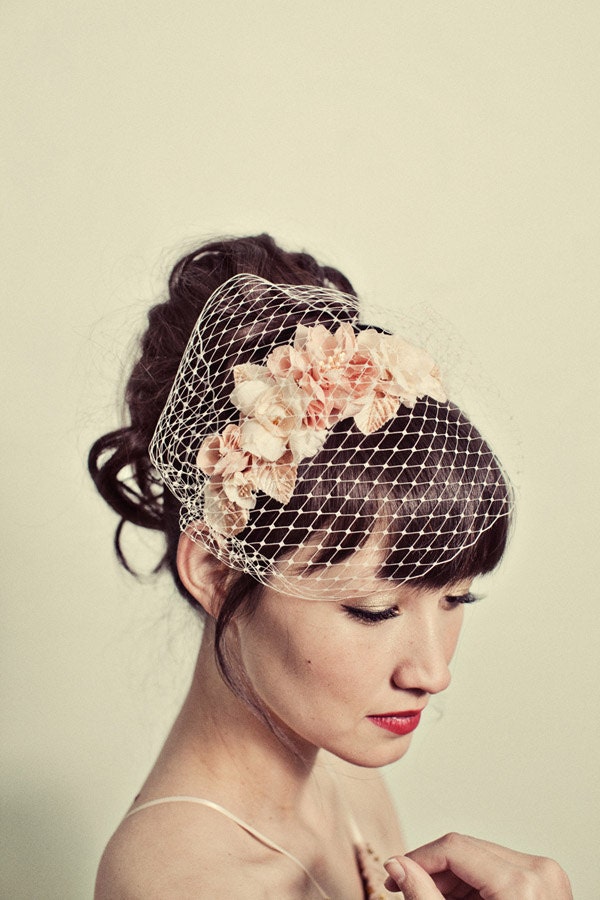 (Keep in mind I don't mean to bash this etsy seller, I'm sure her work is lovely and worth it but as that's about how much I paid in materials for my wedding dress, I just couldn't justify the cost.)
My version, $30 plus 1.5 hours:
Things I changed: I reduced the width/number of flowers, because I wanted it to be more asymmetrical. I also made the veiling go under the flowers/ribbon instead of over, so it would look a little tamer and less puffy. But I actually really like it both ways, so who knows, I may switch the veiling to go over after all. I'll have to ask my mom's opinion. : )
All in all it was way easier than I even expected and I'm so glad I did it this way. I used etsy seller "MarynotMartha" for my millinery supplies and I am very happy with her products. : )
Let me know if you want any more details about how I made it!