Post # 1
I NEVER got the appeal of pink diamonds until I was in De Beers on Sunday and saw a beautiful pink halo-set diamond ring like this and I have absolutely no idea how much it would cost. While I'm 99.99999% sure I'll never be able to afford it, is it worth emailing them to see how much it was and putting it on my "if I win the lottery" wishlist?
Or does anyone know how much it would cost? It's the one on the left.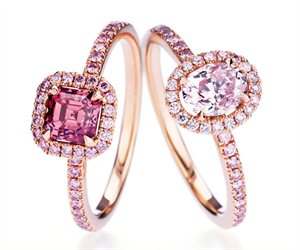 Doh! Meant to post this in rings!