Post # 1
So, I am currently in the process of printing/packaging my DIY invites, and I need some help from the Bees!
We have chosen which paper to use for the invite itself- Paper-Source Luxe Cream. Just a little off-white, with a wonderful texture.
From there, we will be printing a graphic and then *hopefully* using a laser cutter to raster print the text- it will be a soft brown color and will look a bit like an engraving (assuming all goes well!)
But my biggest hang up is packaging. I know I want a few things.
1. Color
2. Uniqueness (is that a word?)
3. Vellum Envelopes
Here are my 2 inspiration images, and what they would include. We'll start with the easiest
Option #1:
Ms. Gloss's Invites are a great inspiration!
If I went this route, I would include:
Colorful outer envelope
Envelope Liner (probably DIY)
Invite
RSVP card
Return Envelope
Info Cards
Vellum Inner Envelope with everything inside
Ribbon around the inner envelope with something in the middle- possibly a sticker, or possibly a tag hanging from it.
Fairly simple to pull off, and it looks quite pretty.
Option #2: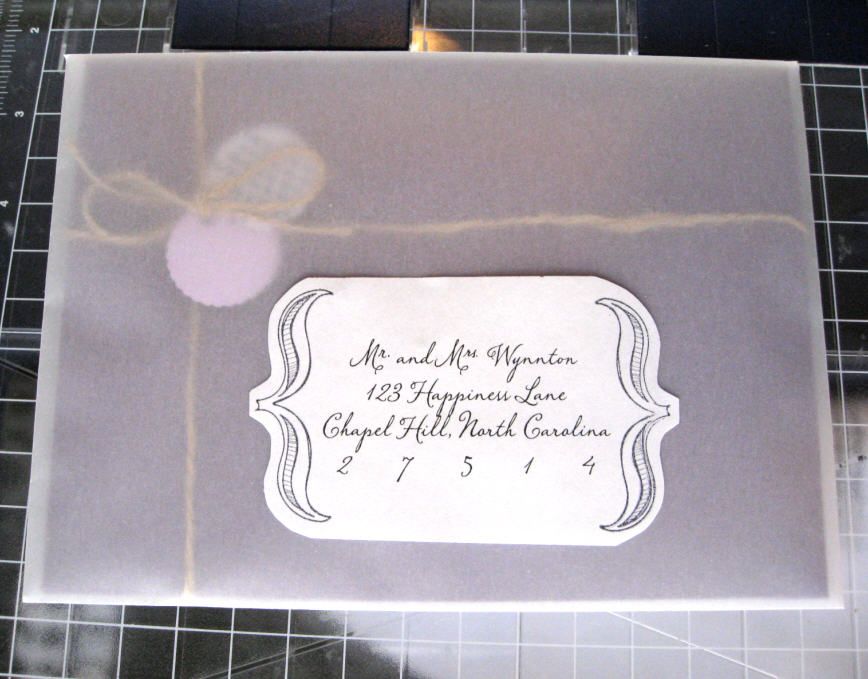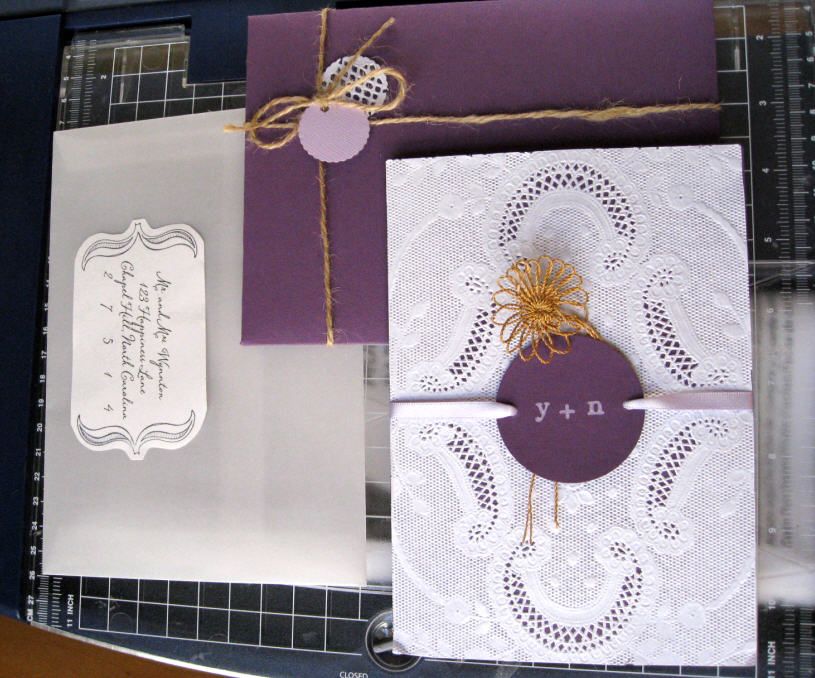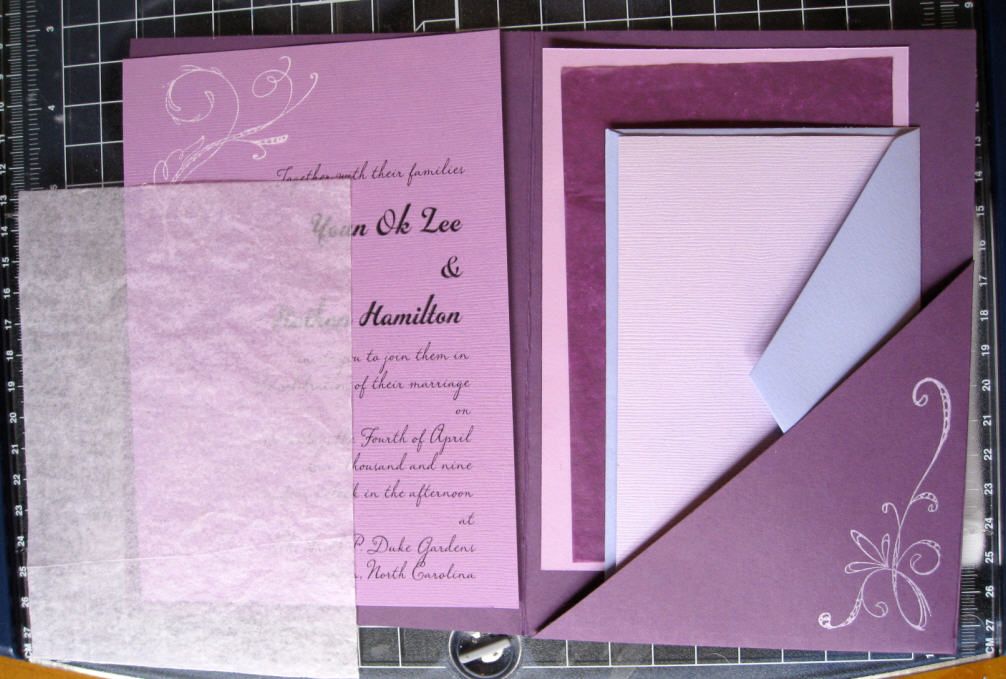 Vellum Outer Envelope
Address Label (DIY)
Colorful inner Envelope
Ribbon/decorative bits around Inner Envelope
Invite Enclosure (probably DIY)
Pattern Paper or fabric on front of Enclosure (DIY)
Decorative band/tag around enclosure
Invite
RSVP card
Return Address Envelope
Info Cards
Now, it's pretty obvious that Option #1 is going to be less labor intensive than Option #2. One would certainly require much more work than the other.
If I do Option #1, I will likely be shipping my colorful envelopes off to my friend who has offered to do calligraphy for me, whereas if I do Option #2 I will be doing a print out label.
So, what do you bee's think? Easier Option #1, or Harder but more impressive Option #2?