Post # 1
So, I was relocating all my jewelry to its new home (got a fabulous new jewelry box a few days ago!), when I came across this old ring and decided to pair it with my e-ring.
The band is white gold with little diamonds . . . in the style of Etoile. My moissanite e-ring is set in platinum. I think the photos really show the difference in metal color. The band's warm hue is much more pronounced when held next to the platinum, on its own that warm color isn't nearly as noticable. If I switch the band to my right hand, they look very much like the same metal.
I debated for ages about what metal to choose for my e-ring, so hopefully this post will help anyone else facing the same decision. Also I think it shows how well the moissanite goes with diamonds.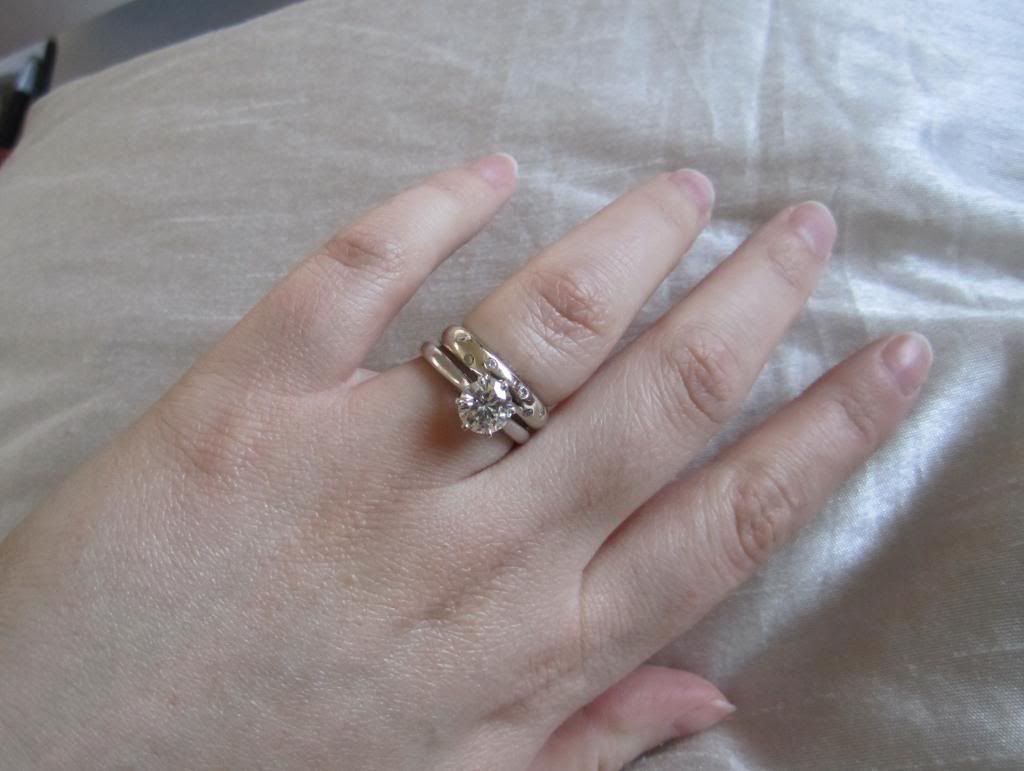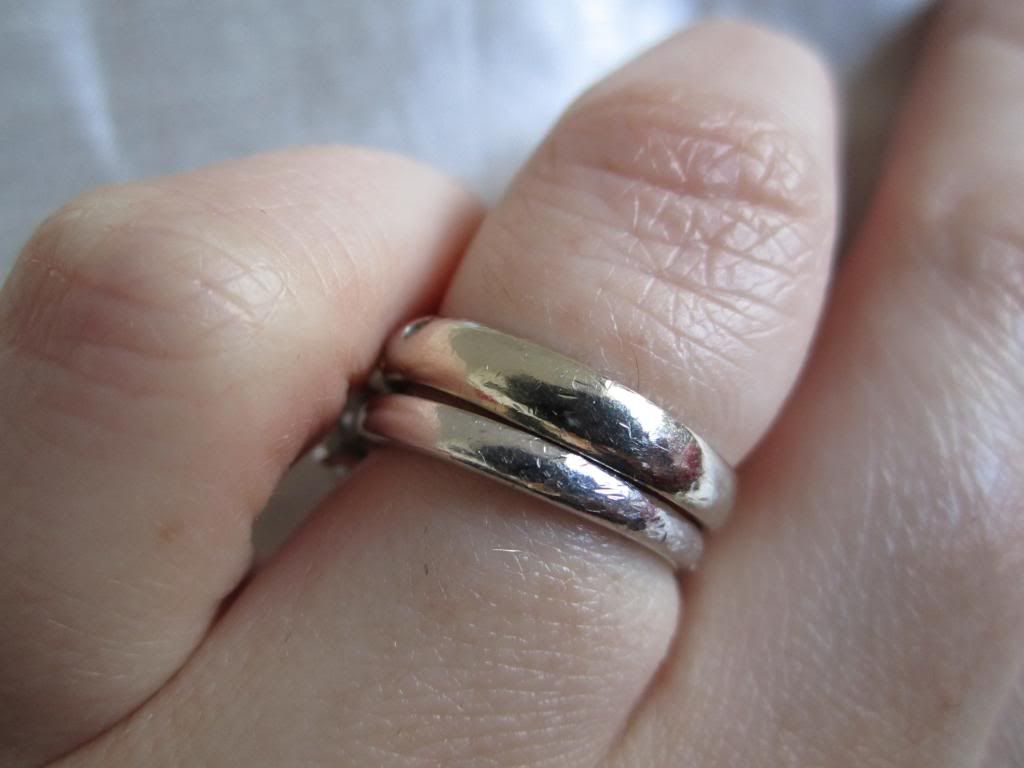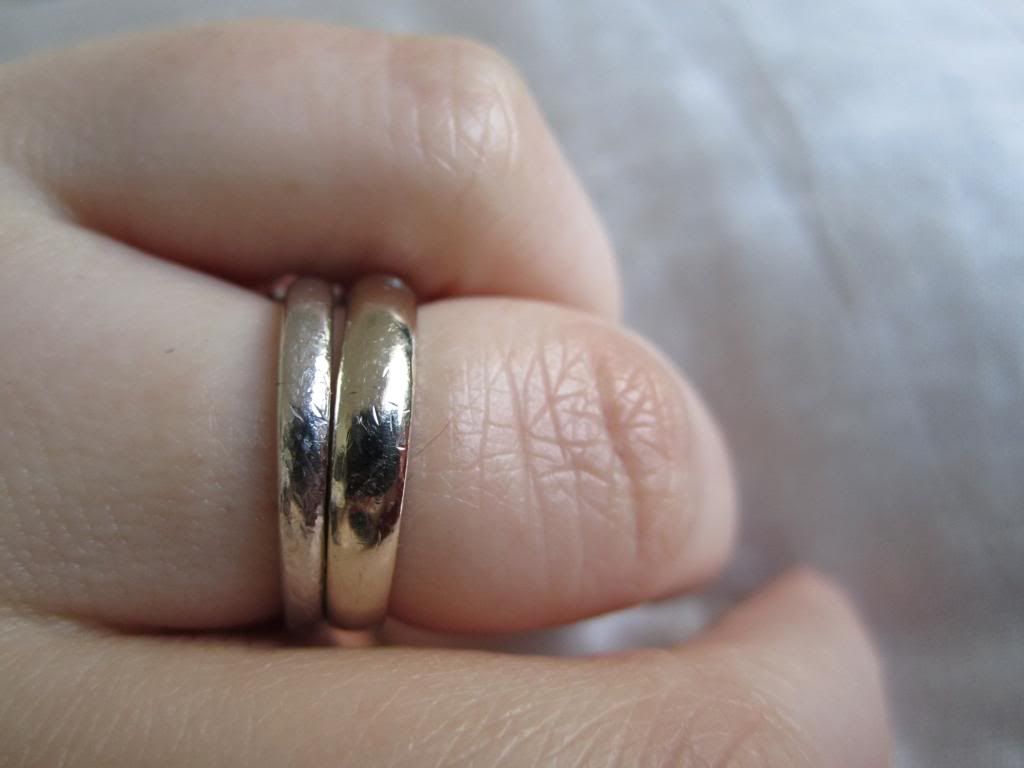 Note how scuffed up the underside of the platinum is, vs the white gold. And I wore the white gold ring for years, whereas I've only had my e-ring for 8 months. I wasn't any more careful with the white gold, but I guess its hardness protected it better; the wg is smooth to touch, but I can feel the scuffs in the platinum.