Post # 1
Bees,
A few months ago now, a vintage gown popped up on Etsy – I fell in LOVE so took the plunge and for under $100 am now it's proud Owner.
It was apparently hand made in the 1950's/60's and has a very 'New Look' silhouette that I love but I am looking for a way to personalise it & make it a little bit more modern but heres the catch- I'm not really a fan of blingy or overly floral sashes.
I have chopped off the sleeves (excuse the pins) so am now looking for ways to update the design. Does anyone have any ideas?
Heres the Seller's pics of the Dress.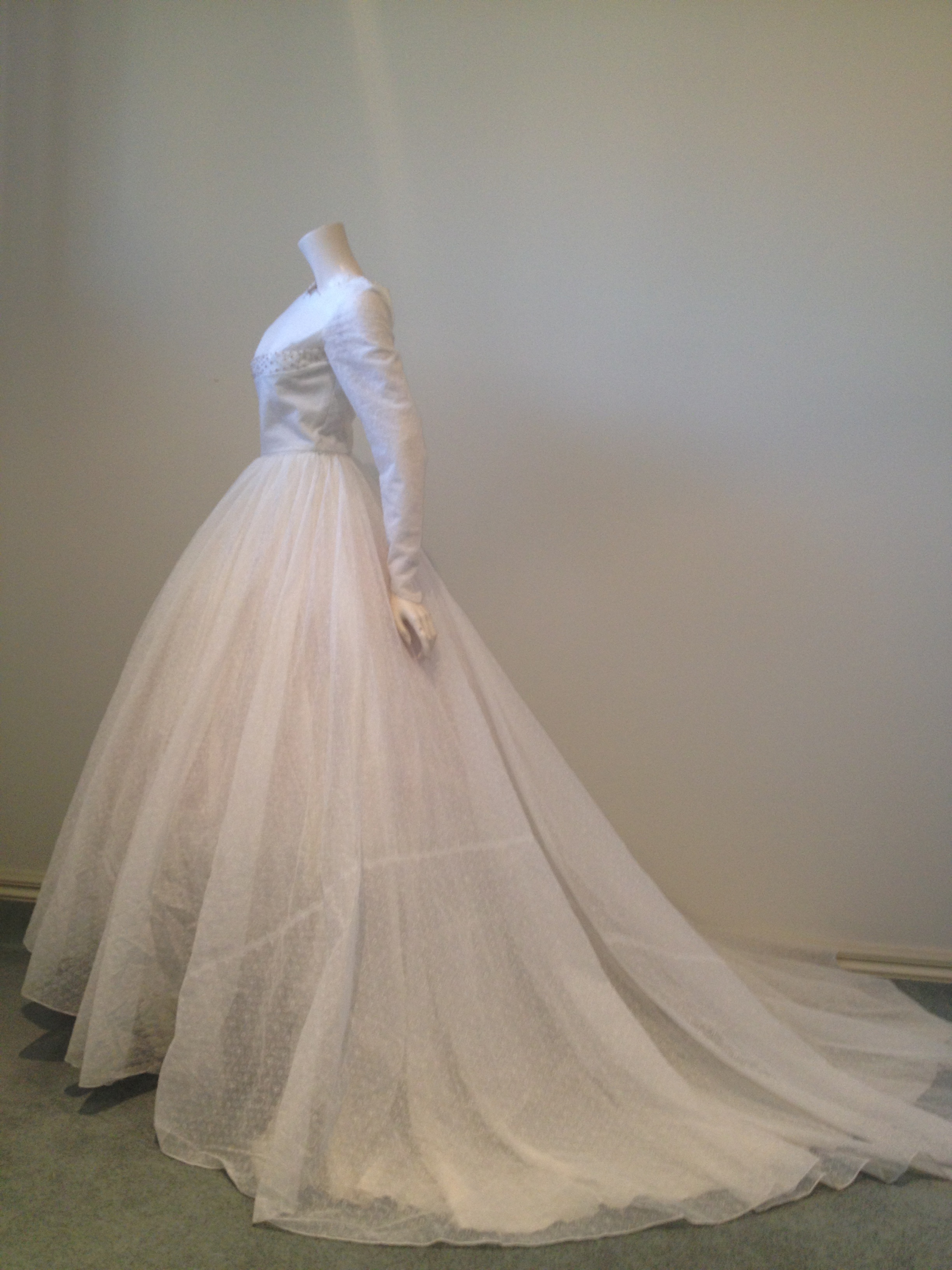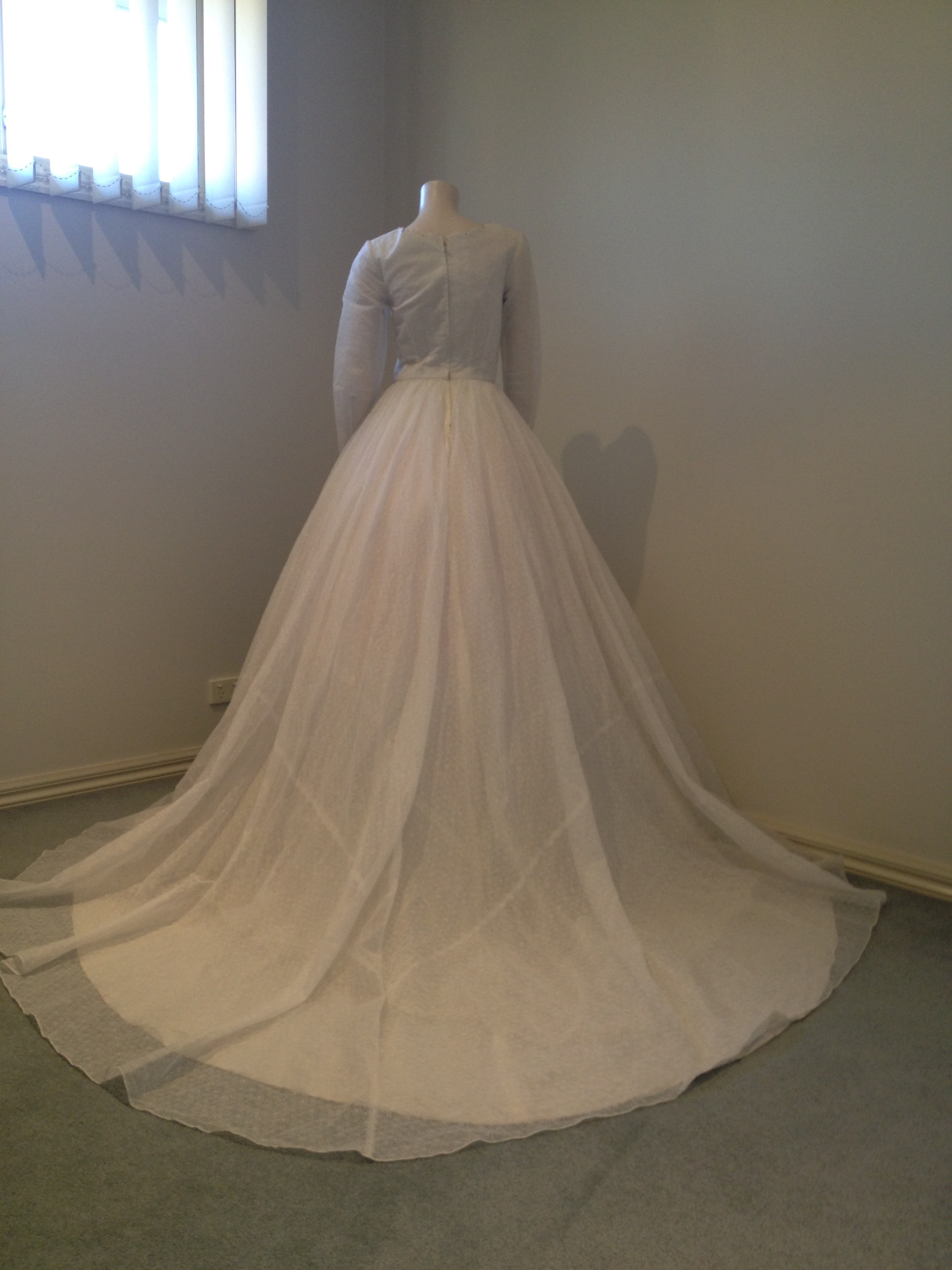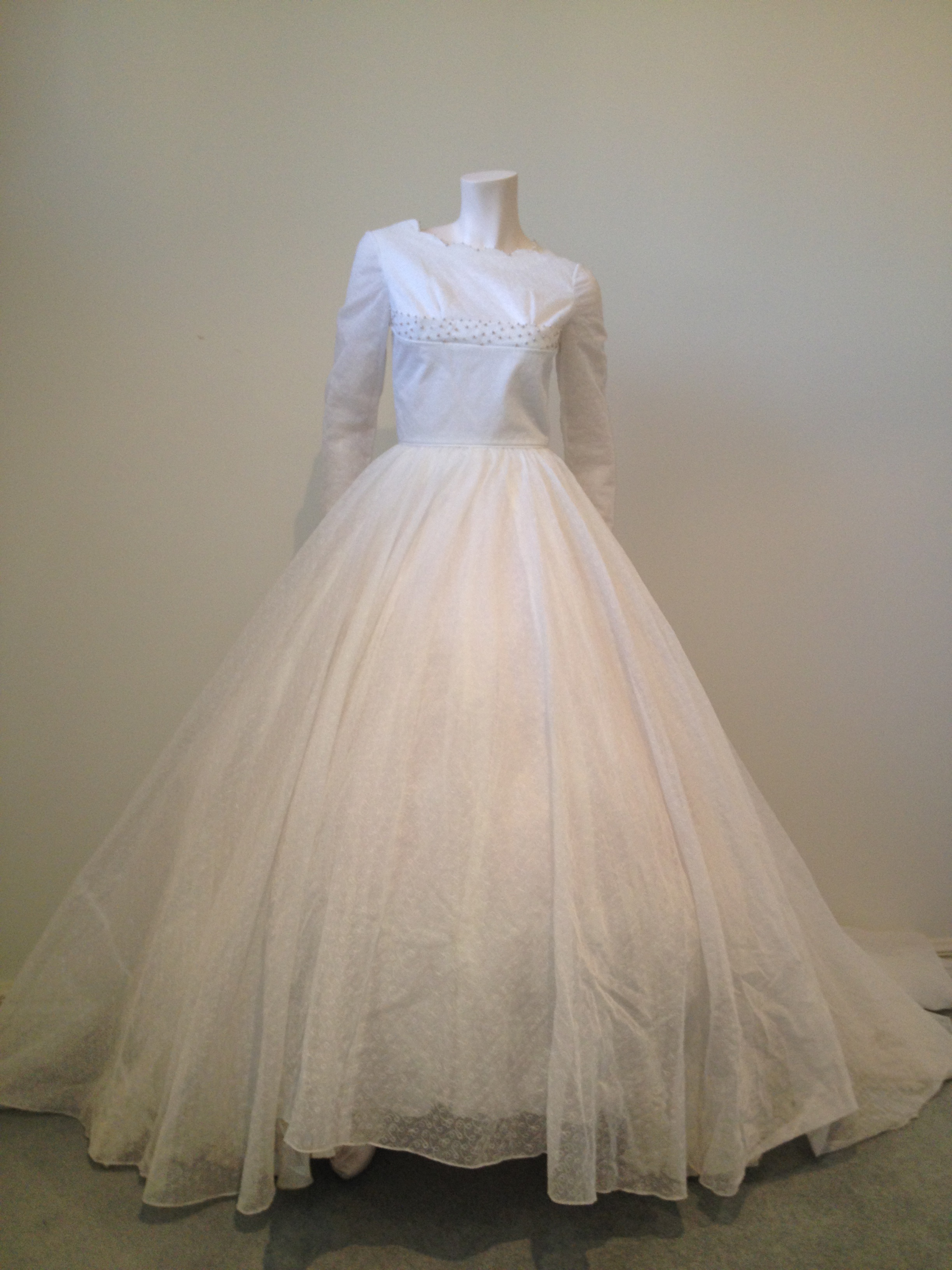 I am toying with a few different things.
1. Adding a plain satin or grosgrain sash at the waist.
2 Adding bows down the front ala Jess/ Audrey
3. Adding Lace / Beading to the upper part of the shelf bust for some visual interest.
Does anyone have any suggestions to make the dress a little less plain?
Here is a pic of the dress currently (except all the beading has been removed so it is a blank slate)
Thanks Bees!