Post # 1
I was wonder how people would feel about getting a paper wishing lantern as a wedding favor. I've seen a couple of weddings on line that showed their guest lighting them after the sun set. The pictures looked amazing! But i think they did it as some kind of "activity". I would like to give them out as the wedding favor and have everyone light them before the end of the night. I feel that wedding favors always end up in the trash so i thought this was a way to give my guest something a little different.
What do you think? Would you be upset that you didn't have anything to take home? Or would you not mind since in a way your wedding favor was a pretty sweet light show?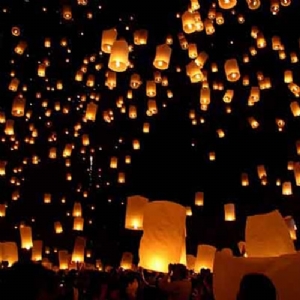 Here's a picture for those of you that might not know what I'm referring to.