Post # 1
Wedding: September 2014 - Manhattan Church Rec Center
JT is off the market (sOB). and some aren't happy with Jessica's pink dress.
Post pics of your favorite celebrity wedding dress!!
Remember: You do not have to like the celebrity to love her dress!
I love Alyson Hannigan in life and her dress!!! (don't you love how Willow married Westly in real life)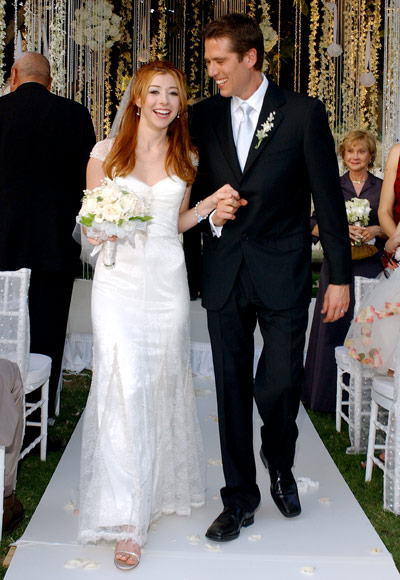 and Chelsea Clinton!!!