Post # 1
OMGoodness, it's amazing how underwhelmed you feel after the final guest walks out, the decoration are torn down and the big day comes to an end. I can't help but wonder what is next? A years worth of planning and it's all over. No, I'm not talking about my own wedding. I'm talking about weddings past I planned. Suddenly I'm an empty nester. For the past year I've nurtured and loved a NYE wedding. I watched it blossom from a thought on paper, a budget, and bits and pieces coming together. A dash here, a sprinkle there, a perfect recipe. One morning I woke up put each piece of the puzzle together, worked my magic and poof, it's a memory.
I grew so attached it was my baby. No other wedding will be like it. Like a snow flake or a finger print no two are a like. Each bride presents her own dreams and blank drawing board is laid down in front of me. I love the challenge! It is time to get working. What ideas will I come up with next? How can I make the next wedding just as special?
I do know this. By the time the last guest leaves (again), a sigh of "its all over" will be released from deep with in me. Each one special, each one made with love, each one a child to me.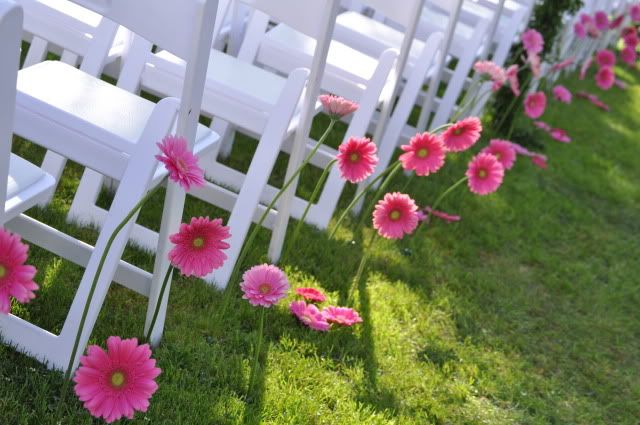 The next one is inspired by the beautiful bright colors of one of my favorite flowers, gerber daisies (pink, orange and brown). The possibilities are endless. Its an early October wedding, so I already have plans for DIY caramel chocolate apples for favors. Inexpensive and yet beautiful! How nice would this look sitting at every place setting.
New days, new plans and another fairy tale ending for a excited bride! I'll be just as sad when it's all over, another case of post wedding depression…..
Do you worry about having an empty feeling of what is next? Or have you already been there? I'd love to know how the bride feels about this topic.