Post # 1
….or placeholder/stunt/fillinforalost ring!
Showing the men some love!
And if you know what his wedding band will be you can post this too.
Just another excuse for man-ring-porn!

I originally got this high-polish titanium band from zales about 3 weeks ago for $50, My FI loved the inscription and having a ring on his finger too, but with the work he does, the ring was scratched up within 48 hours. Retruned that.

So I ordered a black Tungsten Brush-steped ring for him for $30 on Etsy. HE LOVES IT! Says it makes him feel like Batman!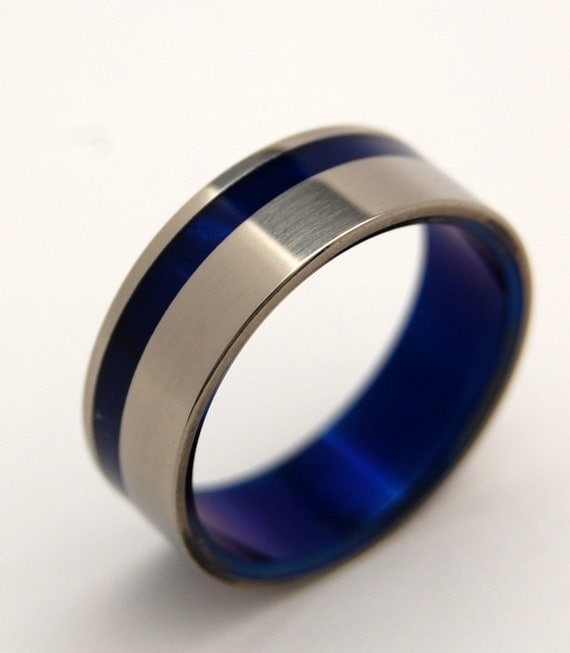 This will be his wedding band. Titanium with a blue inlay.