Post # 1
Wedding: October 2014 - UK
I ordered my dress last month, from the Pronovias 2014 pre-collection, and I love it! Unfortunately the shop wouldn't let me take any photos, so I have to wait until the end of the year before I can see it again.
I'd love to see pictures of you guys in your beautiful dresses – in particular if anyone else has one from the 2014 collection! In exchange, here's a pic of me in what I THOUGHT was going to be my dress – the Berta from the 2013 collection! (Apologies for ugly bra and backflaps, it was a size 8, and the girls can kinda push me up to anything from a 10 to a 14!)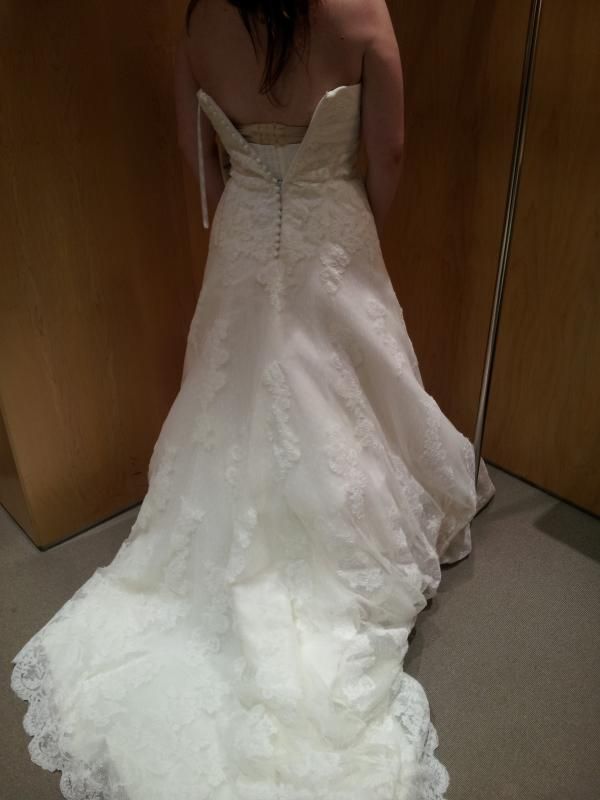 They're not at the best angle – my friend and I were sort of stuffed into a changing room and left to our own devices at a sample sale – that's the only reason we were able to get photos at all!