Post # 1
Wedding: February 2014 - Windstar on Naples bay
So tonight i went out to a bachlorette party (not mine) and when i came home, my mother had assembled my boquet!! It's not completly finished as we want to wrap the stems in a sleeve from my mothers wedding dress… but i was just too excited to share it with you guys! I can not say enough about real touch flowers! they are amazing and look so real to me! Hopefully they look real to you too! Ignore the mess on the table as we seem to be amassing all the flowers and stuff for all the DIY crafts on one table!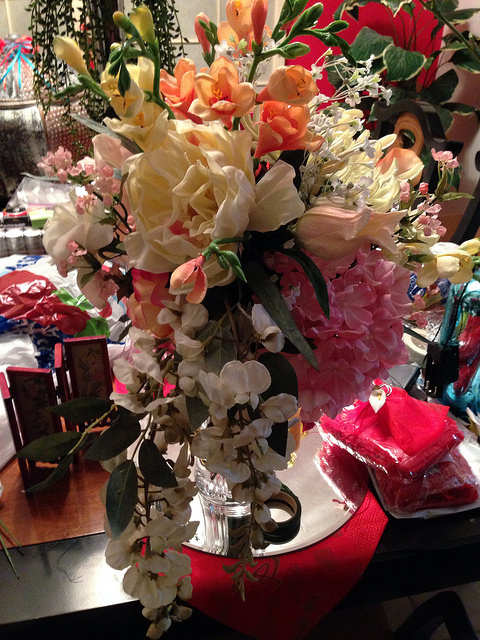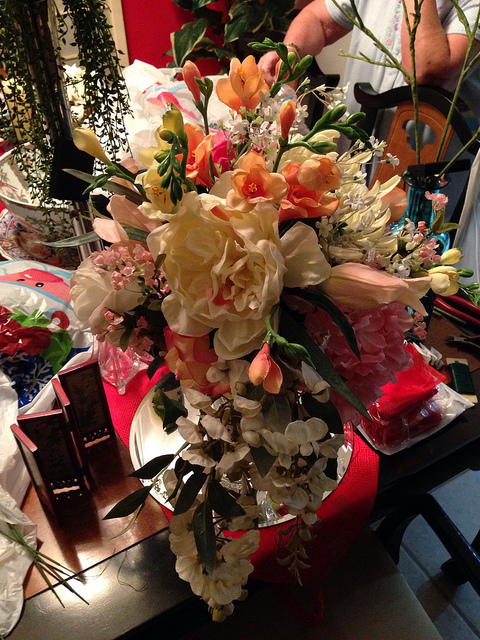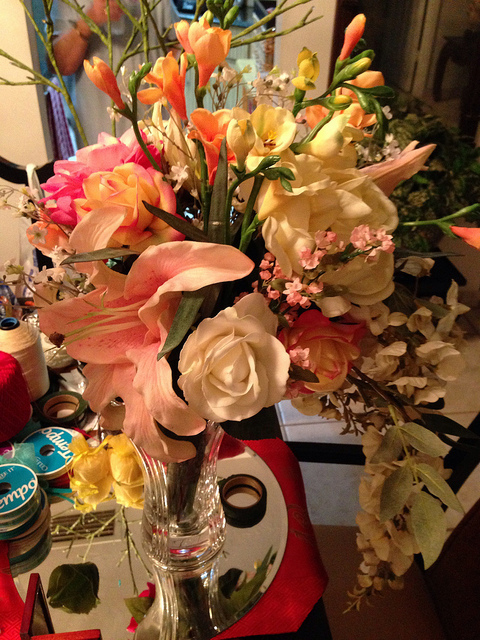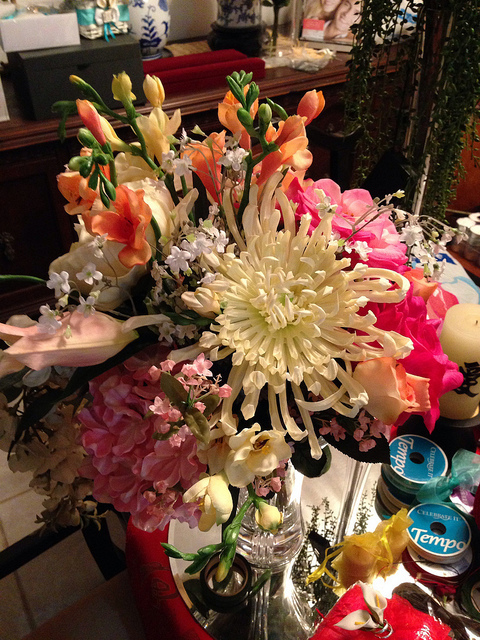 Whatcha think? lighting is not the greatest cause its late and the light above is not condusive to photography! once we get the sleeve and stuff in place i will take some natural light pics to show it off!!! im just so excited. its what i wanted, romantic, airy, soft, blush tones! <3
then today i also picked up my stamps for my invites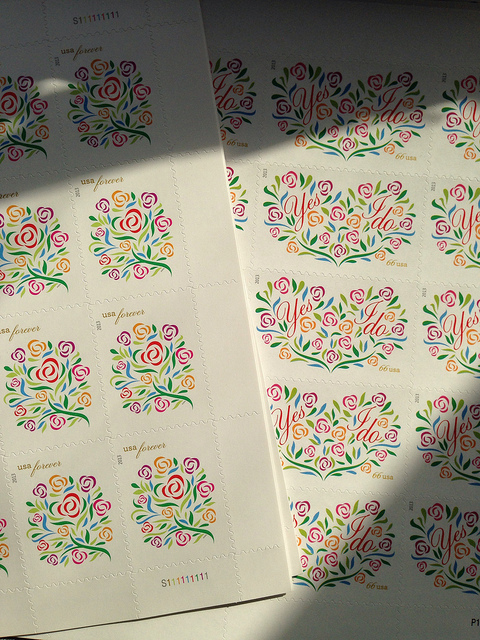 which means my invites are ready to go out once i've retrieved a few more addresses and put the final touches of assembly together! Let me know what you think of my suite!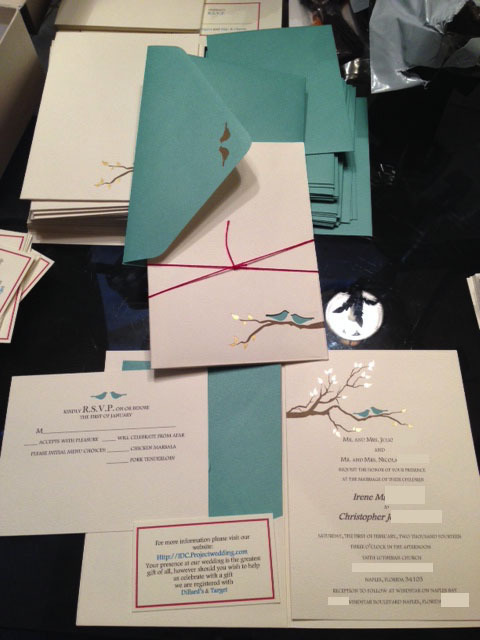 And my cake topper came in the other day as well! i was so happy i found and bought the cake topper i fell in love with on pinterest AND was able to get it customized!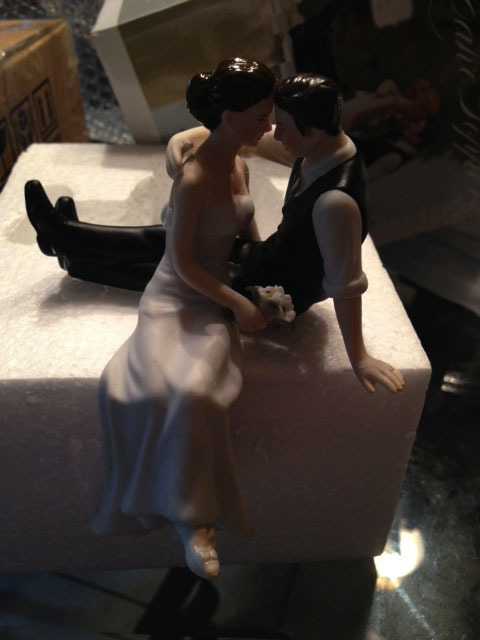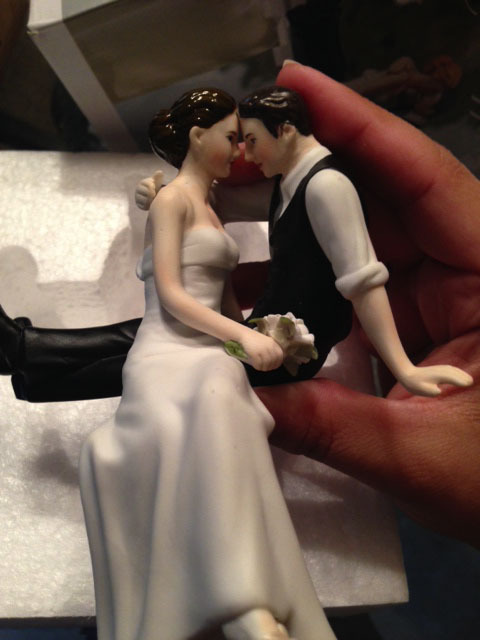 Now i just need to order a cake! LOL! so whatcha all think?