Post # 1
My fiance and I are getting matching two-tone wedding bands: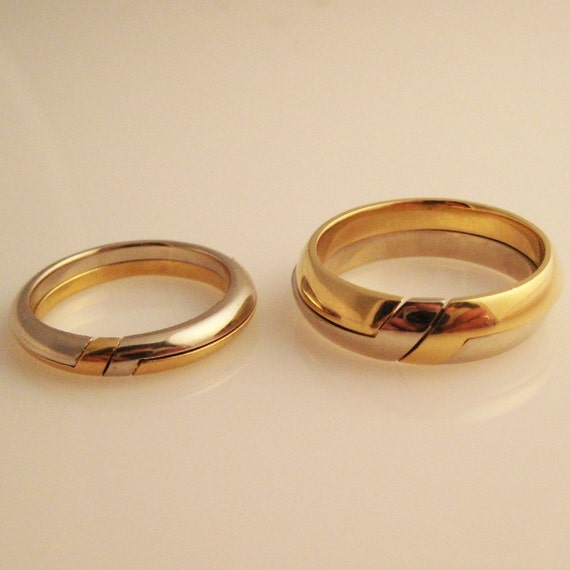 My e-ring is a very classic 1ct round moissanite in a 6-prong white gold setting, but I'm resetting the stone in rose gold because I love the look of white, yellow, and rose golds together. I'm also considering a more unique style than the plain solitaire.
The options (but picture them in rose gold):
#1: plain solitaire
#2: solitaire with channel set side stones
#3: bezel solitaire with plain band
In case it matters, I picked the e-ring myself, so my fiance doesn't care at all that I want a new setting.