Post # 1
While I have spent a LOT of time looking at wedding bands, I think collectively the Hive might have seen a *few* more than me. I'm hoping you have some brilliant ideas.
Here's my unusual e-ring:
and here's the side view:
So, I think if I got a small enough band it **might** fit flush under the leaves. But that feels like it might be a miracle. I don't mind a gap, though.
Before I knew what my ering looked like I was really drawn to twisted/braid bands like this: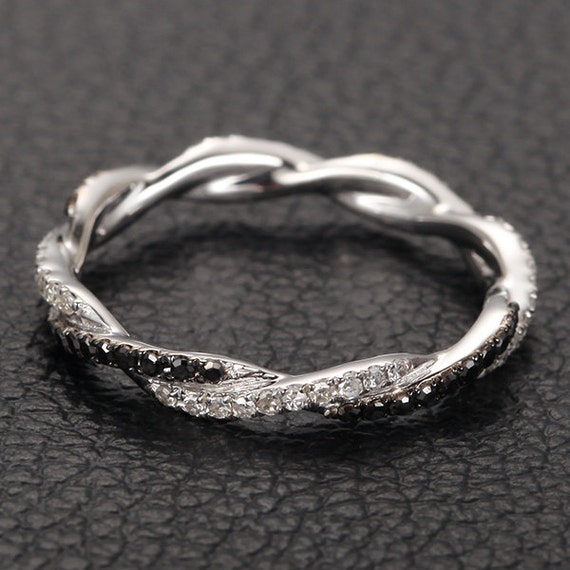 but that feels like it might be too much with my ring. So now I'm thinking maybe something like this: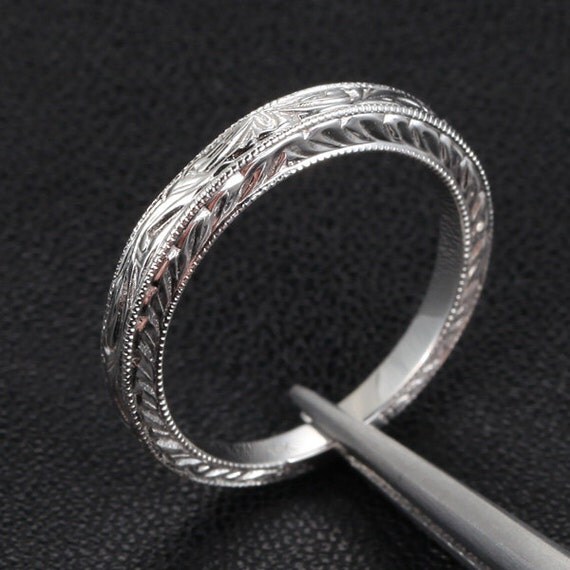 or maybe even just a plain white gold (or rose gold?) band.
What are your thoughts, ladies? Do I go super plain to not fight with my ering? Can I get away with another metal color? My ring is super highprofile, so I do want a simplier band that I can wear alone when I go to the beach or something.
Bonus question:
My e-ring is maybe .25 or .5 sizes too big right now. It spins kind of a lot, but I also know my fingers are probably smaller right now because it's freaking cold. I know people say once you add a wedding band, the ering doesn't spin so bad sometimes. Does this also apply when you have a gap? Or is it just when the rings function as one continuous piece?
Thanks in advance bees!