Post # 1
Long story short, I was having a custom dress made with Anomalie but though I loved my lace, my colours and my sketch, the actual dress didn't turn out. So here I am 6 months before my wedding and I need to go dress shopping again. Also, I have to go alone since my family and my bridal party lives on the other side of the country at the farthest and 5 hours away at the closest.
Since time is short I want to go into the stores with a list of dresses that check the boxes of what I am looking for so I can make it quicker and easier. In the summer I tried on dozens of dresses so I already know the shape and basic idea of silhouette that looks best on me.
The dresses that I liked the best, but that weren't quite right, this summer were:
Allure 9508 – I liked the lace, the contrast with the lining and the godet train, but I didn't like the spaghetti straps/neckline area.

Willowby Corella – I liked the contrast between the lining and the lace but I didn't like that there wasn't enough support in the bodice, it's essentially just two sheath dresses over top of one another.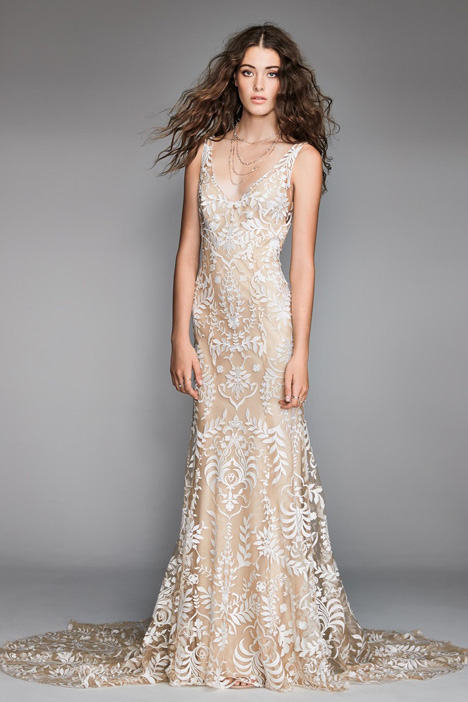 EddyK CT198 – I liked the side cutouts and the overall silhouette. I didn't like the illusion back or the lace and wasn't crazy about the soft white colour.

So please help me bees, give me some ideas of gowns that are under the $2k CDN range that match my vision of fit/flare or sheath with a low back, contrasting lining and non-traditional (preferably geometric) lace or maybe no lace at all.