Post # 1
I married the love of my life on June 28, 2008 in San Francisco, where we met and fell in love. All the planning and hard work definitely paid off with the help of friends, family, and especially weddingbee!
Our fabulous photographer, Ed Pingol, of Ed Pingol Photography sent us our teaser pictures and I couldn't wait to share this with the hive! Enjoy!
The new Mr. and Mrs. atop Nob Hill in San Francisco
Our AMAZING church, St. Mary's Cathedral in San Francisco
Our ridiculously fun wedding entourage!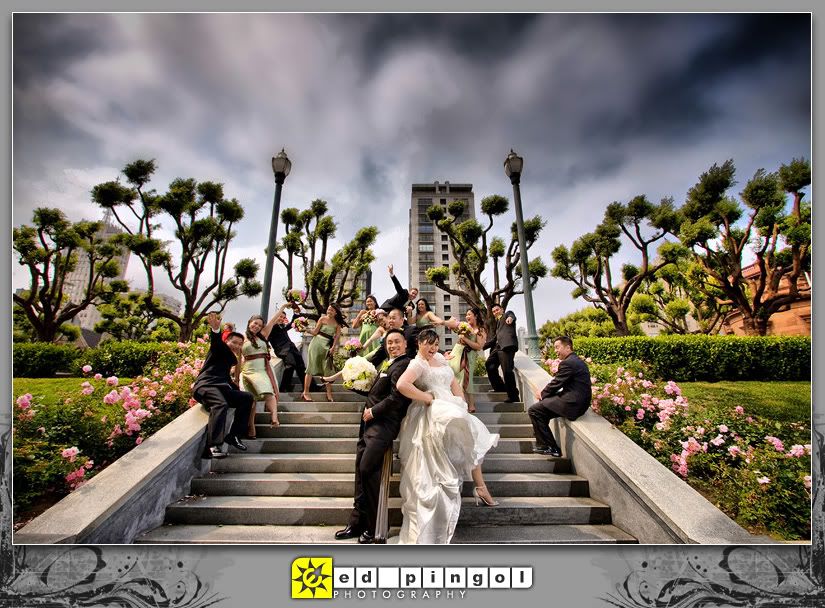 On our private cable car!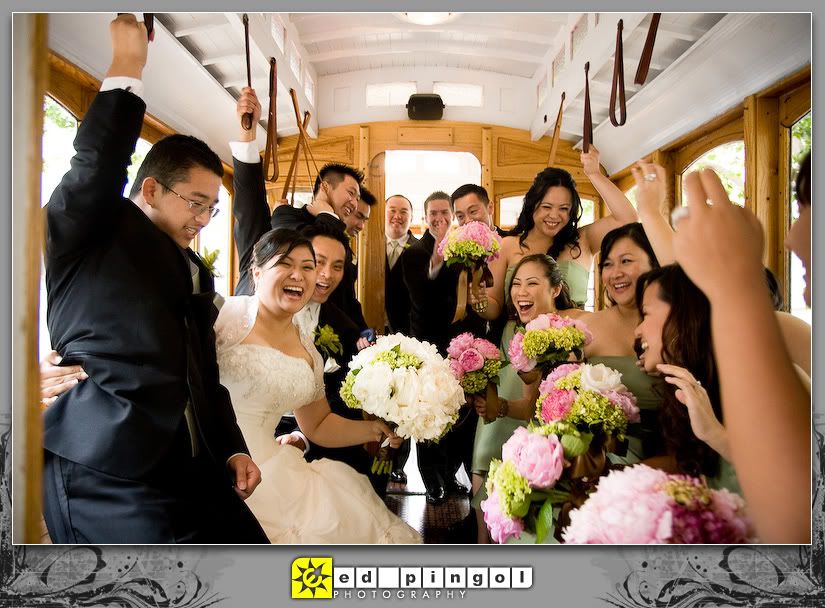 We stopped traffic, literally!
In Union Square, San Francisco
Stealing a kiss on our cable car ..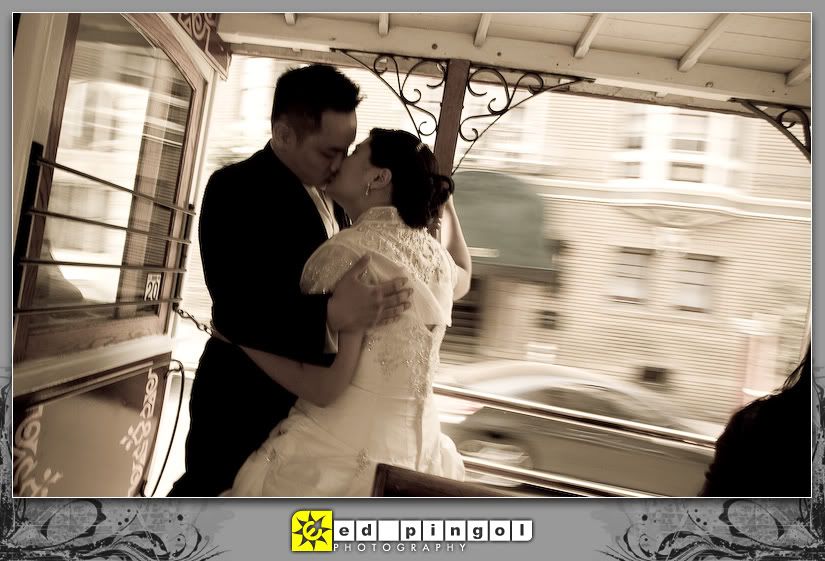 We had so much fun that day!
hahaha!
i love love love loved my bouquest! i heart peonies! Floral arrangements from the lovely and incredibly talented Crispy of Natalini Flowers!
We dined on Filet Mignon and grilled shrimp at the OUTSTANDING Hotel Nikko!!!!
Here's a sneak peek into our photobooth!
We even got on stage and took a picture with our awesome live band: D'GROOVE!!!!
Our head table: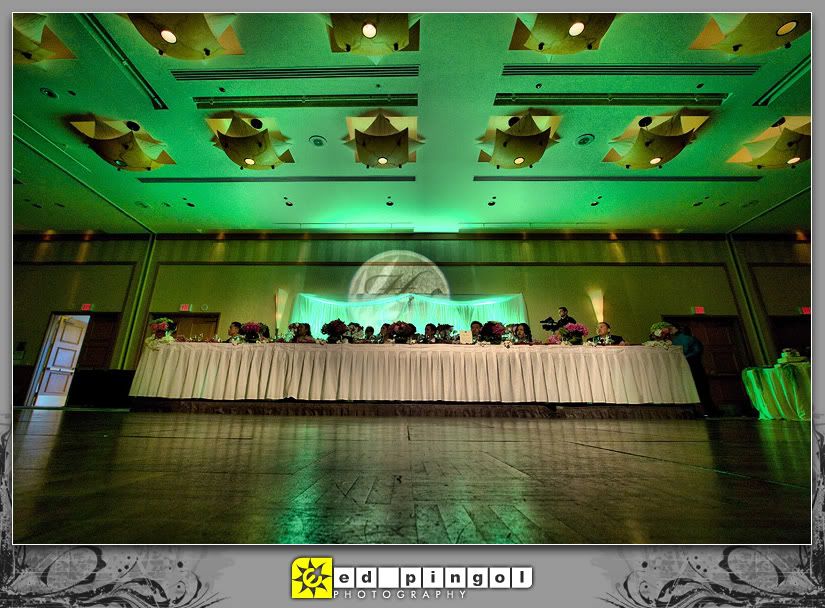 party, party, party! [this is our best man flipping out! don't worry, he's a gymnast!]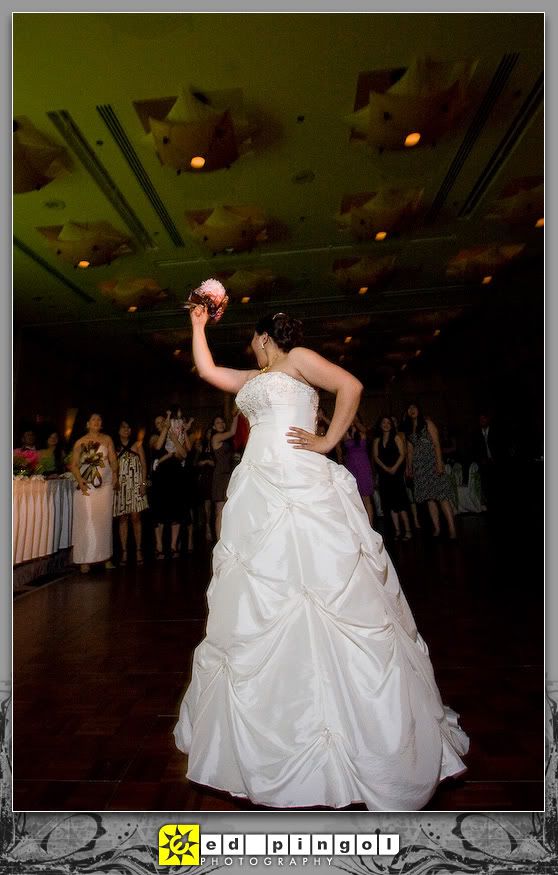 muah!!!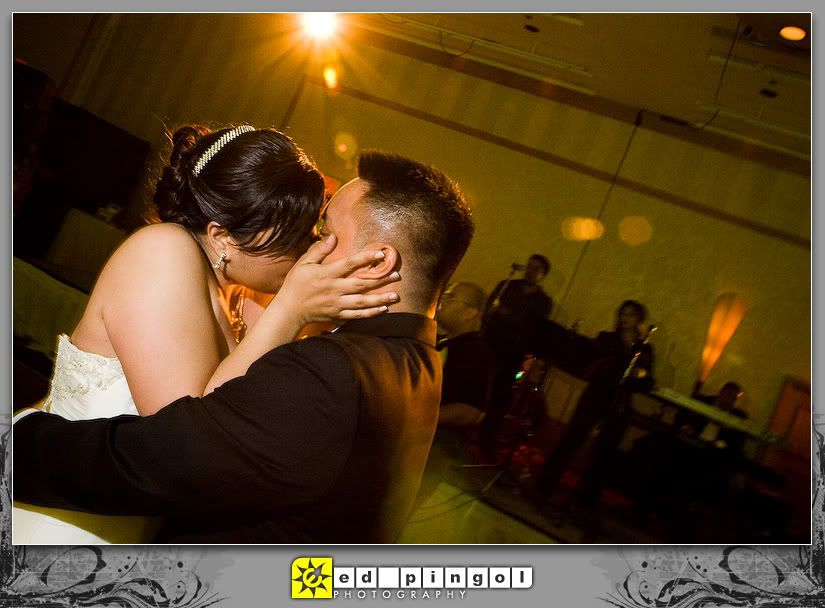 Us with our FABULOUS photographer husband and wife team of Ed Pingol Photography! They are great people who love what they do!! We highly highly highly recommend them!!!!
We really enjoyed our big day! Hope you liked the pictures. I can't wait for the rest of the professional pictures to come in! If you're interested, there's a bunch more teasers on Ed's website. It was the BEST wedding .. EVER! =)