Post # 1
FH finished some of his DIY wedding projects last night!
He screen printed our monogram (courtesy of weddingchicks.com) onto our burlap runners and our novios onto linen flags (that will be hung behind our cake table).
He put our novios on an apron for me, too!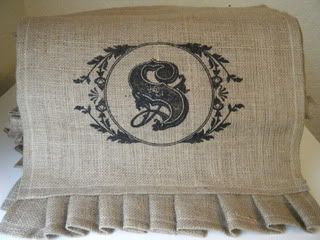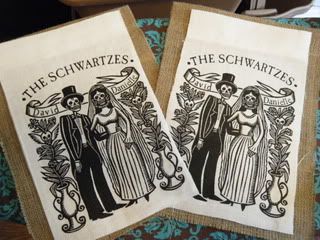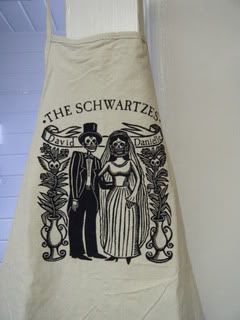 Originally, the flags were going to be burlap, but we were afraid we'd lose some of the details…
Now that I have the linen flags sitting over the burlap flags, I'm thinking I might attach them together somehow, and hang them layered.
We'll see… Less than three weeks!