Post # 1
I was exhausted when I got home from work today (I think I'm coming down with a cold) but in the mail were my post-card stamps (finally!) so we could send out or save the dates. I ran inside as quickly as possible, put on the stamps and as soon as my fi came home we went out and mailed them!
Of course, we had to document: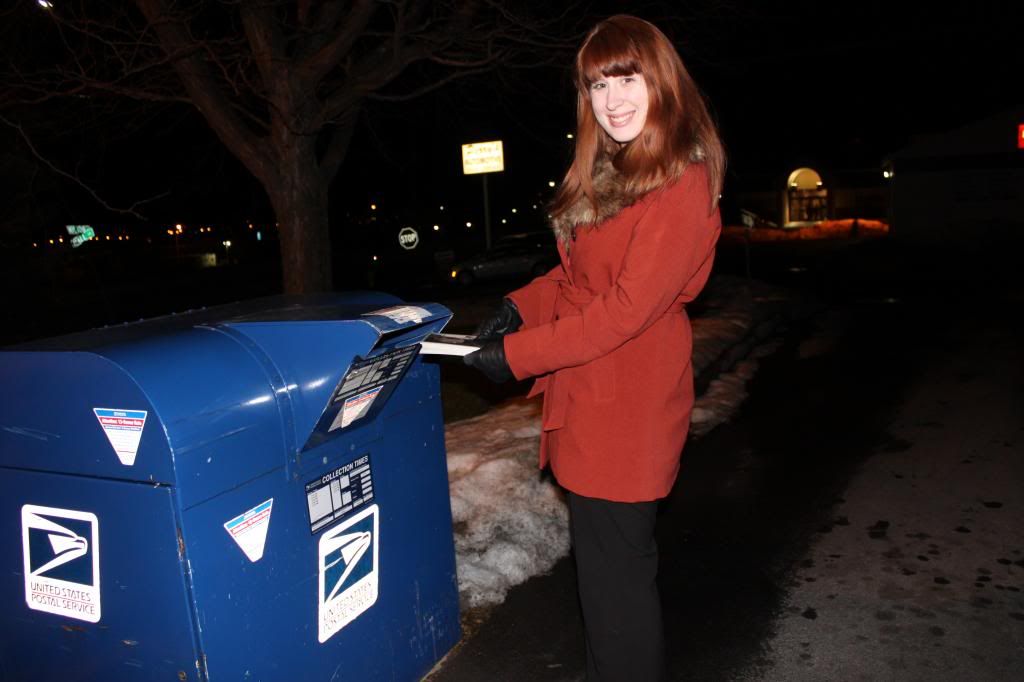 It was worth putting back on my big-girl pants and making the short trip to the post-office.
for good measure, here are the front of the save the dates (designed by my fi, we're both graphic designers):
and I already have our invites designed and printed (I drew these) thank you vistaprint: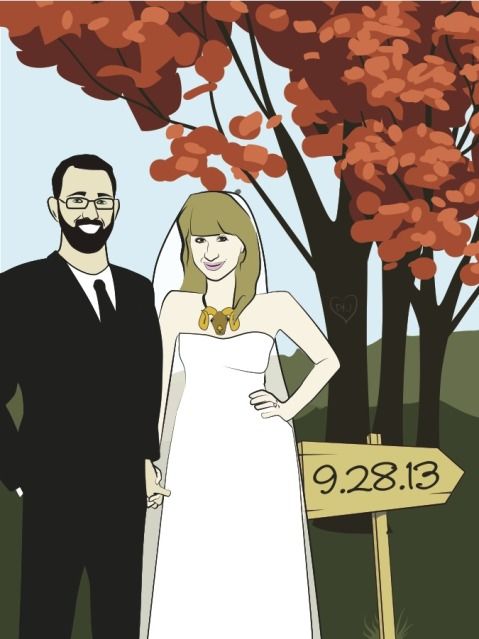 If you couldn't tell, we have a fall/vintage theme going on here.
Talk about save the dates, show your post-cards or show me the photo evidence of you actually mailing them out! so excited!