Post # 1
Wedding: February 2017 - Hagakyrkan
Hi Bees!!
I just ordered two beatiful gold bands that I am hoping to use as wedding rings in a while, and until then RHRs or stackers for my promise ring. Its the two outer bands in this picture. Not the middle one.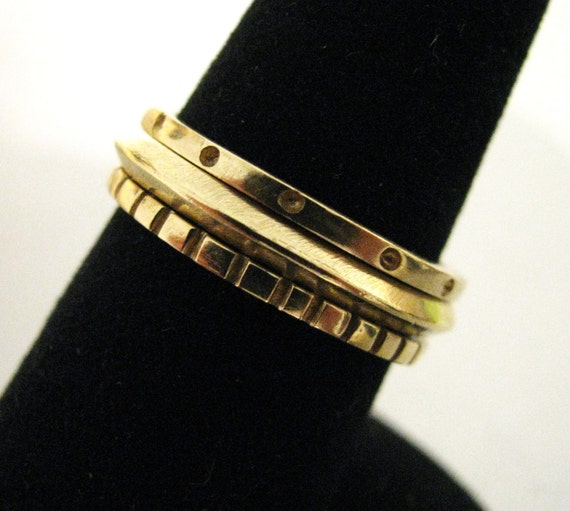 https://www.etsy.com/se-en/listing/175299824/reserved-for-alex-fw-set-of-2-art-deco
My boyfriend and I are considering not doing the whole proposal thing and instead just get engaged when we want to. This would have the advantage of me being able to pick both of my rings. All three actually since I picked my promise ring too.
I love the look of mixed metals, so I am getting the "bricks" band in rose gold, and the "dots" band in yellow gold. My promise ring below is white gold so that will make a perfect trio 😉 I also LOVE the geometric look of these bands.
Please share yours ladies!! 🙂 I just love to look at them!! 😀