Post # 1
Hello Dear Bee's
Recently I'm in the hopeless period of the pre-wedding process. Shoes did this to me.
As a shoe addict, I found out that bridal shoes are maybe the only kind that I am not interested in. I can't relate to them, let alone love and buy one of them. And I'm in Turkey, so the really fantastic choices that I come across on the internet are not reachable for me. So please help me to at least narrow down my search to one style.
I want something simple and romantic enough to blend in with my dress and cathedral veil. And I don't want colors.
This is my dress by the way:
And here are the two options that I can get a hold of immediately:
(I'm not even sure if the first one is appropriate for a wedding)
zoom: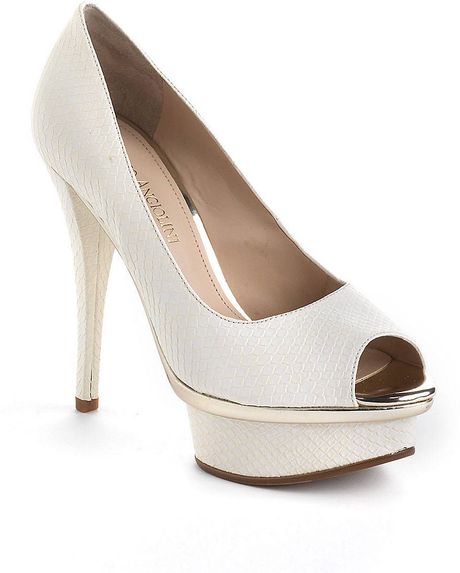 the second one:
Do you think one of them come to forefront for my dress? I am open to other suggestions. Thanks!