Post # 1
I am totally comfortable rocking a strapless dress at my reception and I love my dress as it is. I'm starting to wonder though if I should cover up a little bit for the church ceremony. I'm not sure if this is modesty or because I love the little lace boleros I see a lot of you sporting :o)
My question is whether a lace piece on top would be distracting because I have so much going on at the bottom of my dress.
My dress:
The sash will be the ivory one, and the bow on the sash will be turned to the back. The bubble on the hem in front is being reduced a little.
This is the statement necklace my bestie bought me and that I simply MUST wear.
I was going to do the same look all day – the dress and the necklace – but I wonder whether I could do the lace up top for the ceremony and church pictures with some more delicate jewelry, and then toss the bolero and rock the necklace for the outside and around-town pictures and then the reception.
Thoughts on boleros: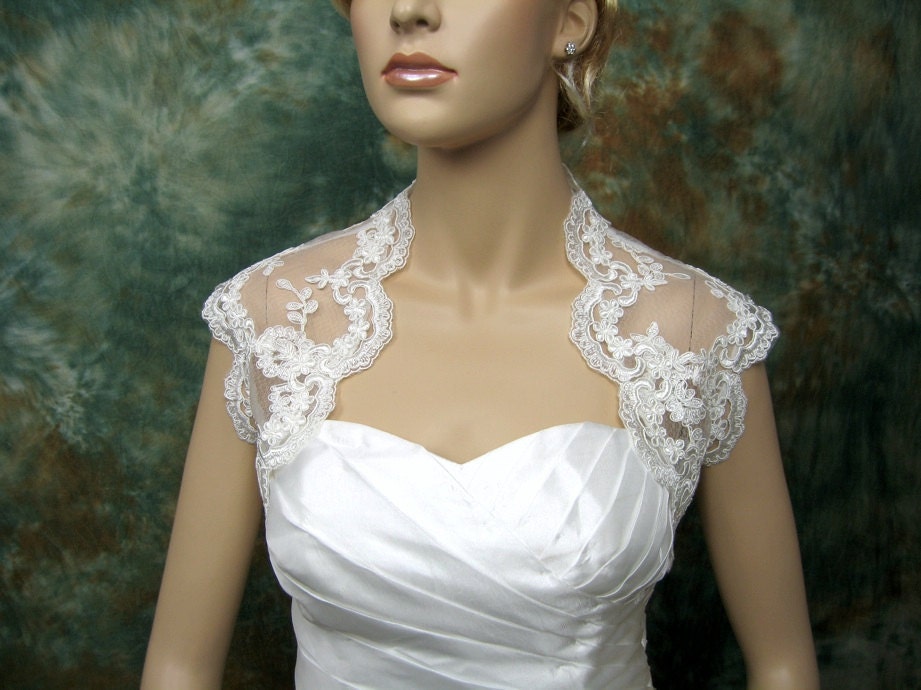 (Simple, classic)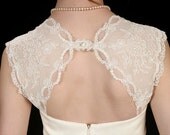 (this is the back of a different one, I think it's amazing.)
My hair will be back, low on the neck in a chignon of some sort. I hadn't planned on earrings or other jewelry. My veil comes to a little below my waist and has just a few sparkles around the edges.
Halp?