Post # 1
I've been stalking this ring for months now, and finally decided to call to see if our store had it. They didn't, (the aquamarine version) but ordered it in my size.. and it's arriving tomorrow!!! YAY!
It just looks really really thin in all of the pictures I've seen. Does a super thin wedding band look weird against an engagement ring with a thicker band, or should you go with a band that is of equal size?
Copied via Google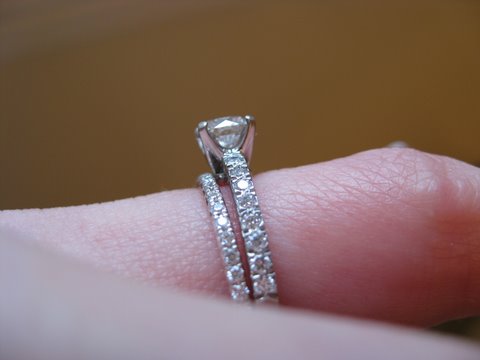 The same band with pink sapphires.