Post # 1
Hi Bee's –
Every once in a while there is an item on etsy or some other website that I DO NOT need, but I splurge on! I thought it would be fun to see some items that you bee's splurged on.
Here are mine:
Monogrammed pillows, yeah I SO did not need that.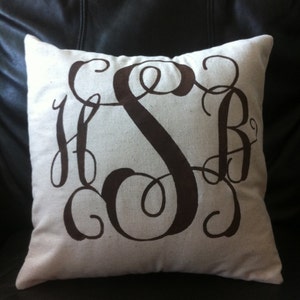 "MRS" earrings, yep didn't need these either….but OMG the picture doesn't do them justice, so cute in person!