Post # 1
I'm searching for the perfect white or ivory strapless chiffon dress and I'm having a hard time! Do you have one to show me? Or any suggestions? Or something completely different?
I order this dress from Lulus.com but it has no support what so ever, so it's going back =(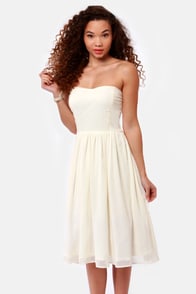 Then I thought about this dress from J crew 'arabelle', but its $250! A bit to much for me. I might be able to find it used somewhere.
Anyone have any suggestions or other options?