Post # 1
DH and I had a really hard time finding a bedding set to register for. He didn't want anything too girly and I didn't want anything too geometric or dark. We finally decided on this from Macys: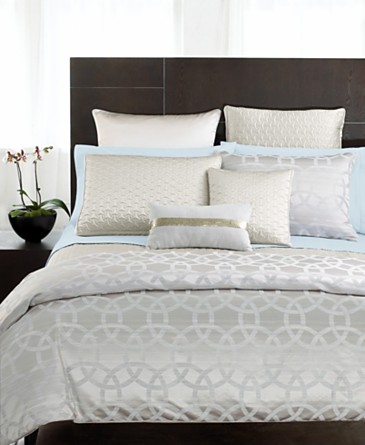 which we both loved… until we saw it in the store and it did not look at all the same. We liked that it is neither feminine nor masculine, a soft color (prefer grey or blue), and that it wasn't plain cotton (patterns on cotton don't look "nice" to me).
Now we're at a loss. We have searched everywhere we can think of and can't find a cover we like! We have a great down comforter we got for our wedding and nothing to cover it with.
So… show me yours! I'm hoping I'll see something I've not seen before!