Post # 1
Bees,
I was wondering what kind of cake topper to get. And the pics below are of the type of cake we are going for.
Anyway, I wanted a very nice cake topper, but my Fiance wanted a duck cake topper.Like the one below.
At first I didnt like it, but since we are not serious people I thought it would be okay. But then when I went to google it, I saw some ducks that I thought would look so much more better. There were two options that I liked.
Out of the 2 below, which one would go great with the cake?? Or do you think the one above is better?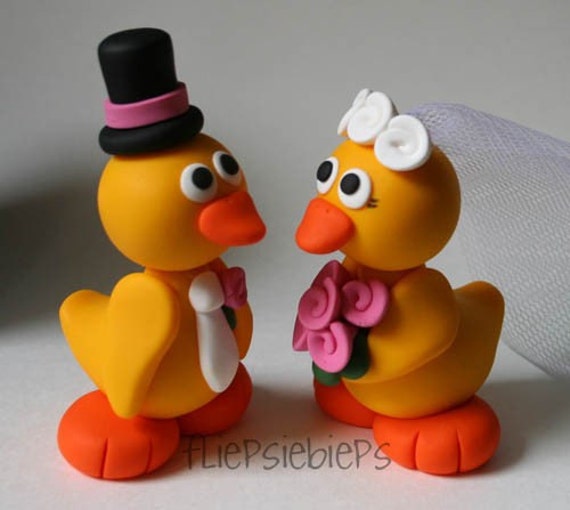 So bees. What cake toppers are you considering?? Show us, maybe us bees can help you decide. Or if you have decided already show us the one you picked.