Post # 1
I just recieved my sola flowers and I am going to try and replicate this: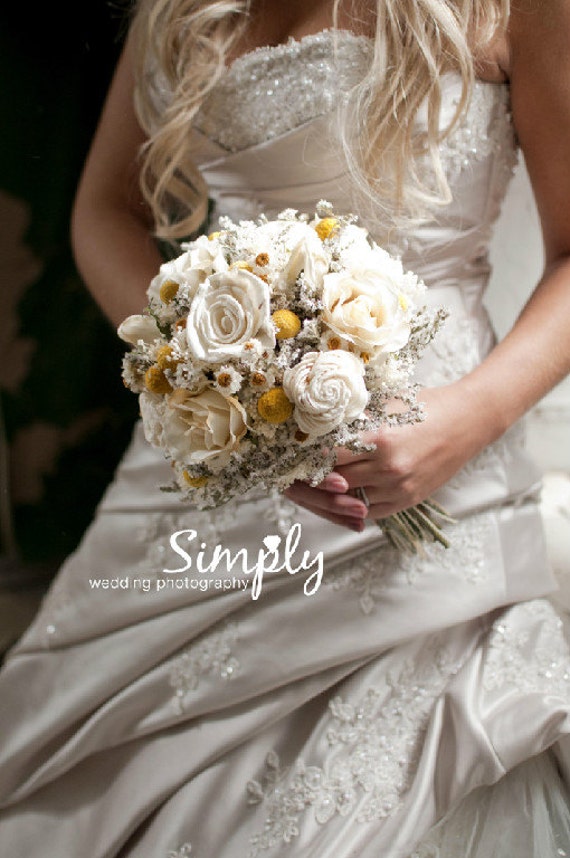 But wanted to see other ideas and other bouquets 🙂 I decided against brooch because a family member decided to do that so I made a change. No going back now!
Our colors are gold, green and touches of pink so I was thinking of using a pink wax flower as another filler flower. Unsure still but we have time.
Anyway, I'm excited to see other sola wood flower bouquets