Post # 1
So bees… I have my heart set on a sparkler first dance. We won't really have an "exit" so it didn't make sense to do it at the end of the evening. The way I see it going is like this: MC makes an announcement that everyone comes around the dance floor, bridal party is announced, we are announced, perhaps carrying sparklers. Then we go straight into our first dance… everyone will be around the dance floor with lit sparklers.
I have already ordered custom matchbooks for everyone… so I wanted to do something like this: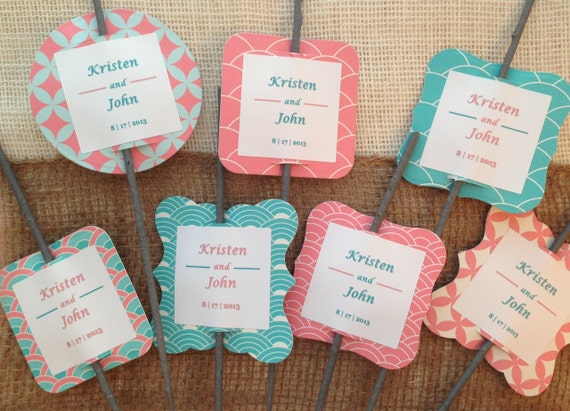 Except they would be the place carsd with the person's name, perhaps a little thank you. And they would be longer so I could attached the matchbooks.
I think I can let our MC figure out the logistics of it/iron out the kinks. My question is regarding the sparklers themselves. Since we were going to do it during our first dance, I wanted to order the big 36″ sparklers so they will last the entire song. But then I can't do my place card idea!
Should I forego the place cards and just have the large sparklers in a vase/bucket in a centralized location? Or should I give every guest 3-4 of the smaller sparklers?
Has anyone does this with either large or small sparklers? What were your experiences?
Thanks so much!