Post # 1
So I just saw Mrs.Charpentier's post about her lovely bridal jewelry and thought why don't we all show off what we are planning to wear on the big day!!
I'll start:
Here's my set:
More than likely, I will wear my lovely sapphire pendant which is getting reset into white gold at the moment: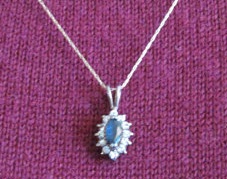 and I'm pretty sure I'll be wearing my mom's pearl earings which I think if I remember correctly look like this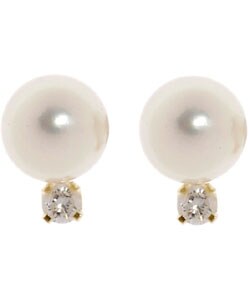 No bracelet since the dress has sleeves. It will all go with this dress:
What are you wearing on your wedding day?