Post # 1
I am getting married in the woods:
I love venue, and in looking for woodsy themed things, I discovered these adorable bubble favors!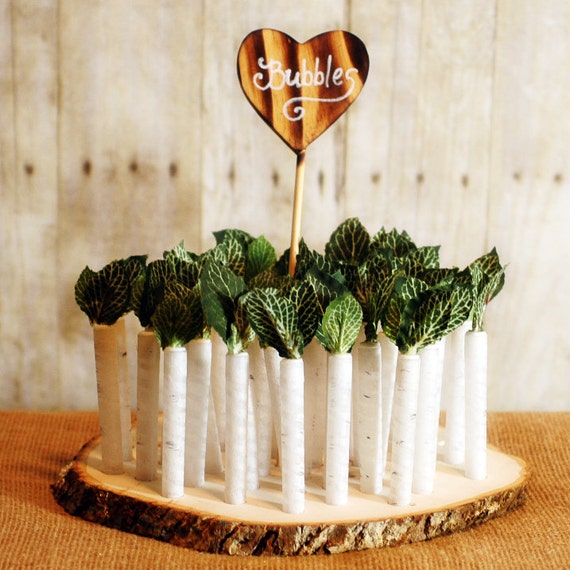 LOVE them! And I love DIY stuff, so I decided to try it out!
Here's what I used:

* Bubbles- 100 for only $5 (they were $10 but I used a 50% off coupon!)
* Leaves- 72 individual leaves for $6.99 (it was technically 6 "floral picks" with 12 leaves each, but I just took them apart)
* Floral tape- $1.99 for a roll that is enough to cover 31 tubes!
I decided on the floral tape after I asked the hive for ideas, and some wonderfully helpful bees suggested it… it's perfect!
Took just about 2 minutes to make each one, and was so easy! 🙂
Here's what I ended up with so far:
I decided to go with the white style, but I'm going to add some lines to them so they look more like birch bark.
FI said he'll drill holes into a wood slab to make a stand for them, and we'll have a sign that says, "Blow bubbles of good wishes / For the new Mr. and Mrs.!"
What do you think? 🙂