Post # 1
My dress is the Maggie Sottero Fiorella. It is a one shoulder with a straight neckline. I really like the way sweetheearts look on me so I think I want to change my dress to a sweetheart but I'm not sure how that will look with the strap? What do you think?
Here are pics of me in my dress……. (Sorry my hair is really messed up from trying veils on)
This is a picture of me in a sweetheart neckline dress….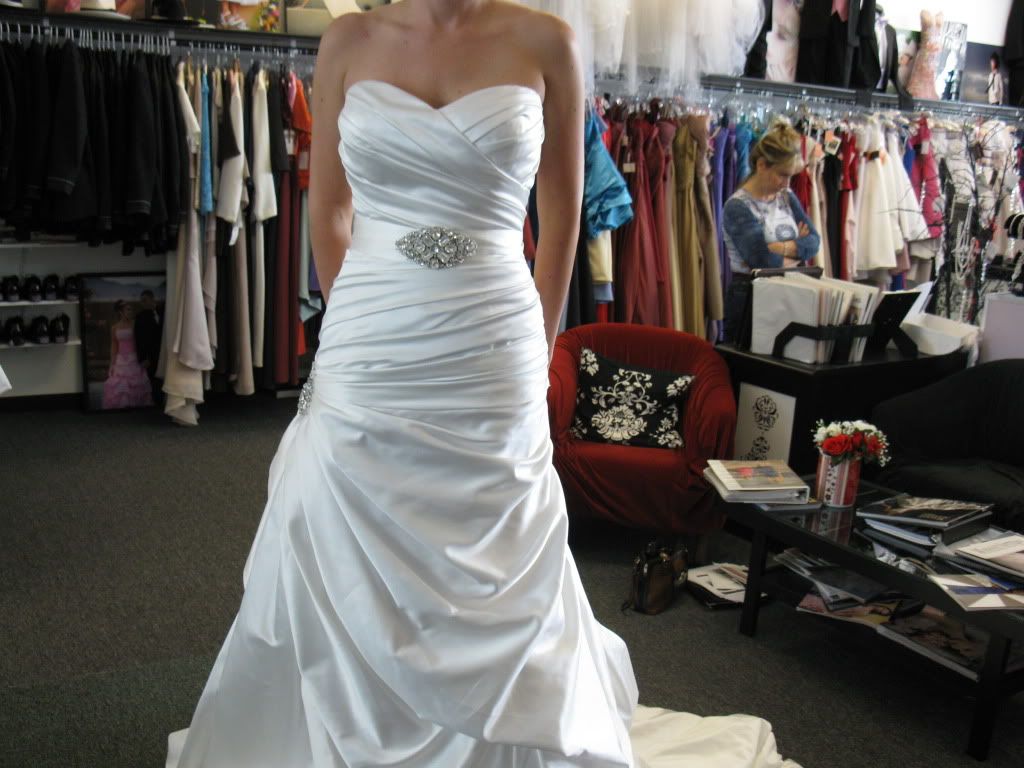 What do you think??? Thanks!!