Post # 1
Wedding: March 2014 - Aliso Viejo Conference Center
Hi fellow bees!
I haven't been on here since I got engaged because we have been basking in the glory of it all 😀
On Friday, March 1, it was Fiance birthday. He had worked a night shift the night before and wouldn't be waking up from his "night of sleep" until about 1 pm. So he suggested to me that I go get my nails done, get a massage & get my makeup done at Sephora. Of course I happily went along with this request :] It is not unusual for us to get all dressed up for each others birthdays, holidays, etc. so I wasn't really suspicious at all.
So Fiance picked me up at my house around 2:00 pm & I asked him if he wanted to open his birthday gift & he non-chalantly said "mmmm…..noooo. I'll wait until later". I was bummed because I was soooo excited about the gift that I got him. Little did I know that he had a huuuuge surprise up HIS sleeve!!!!
The restaurant he chose for lunch is a little, homestyle restaurant that we go to often (again not raising my suspicions!!). All through lunch he wasn't eating much which I thought was weird, but again, I didn't think much of it.
After the meal Fiance suggested that we take a walk along the beach (which again, is something we normally do there! So I still wasn't suspicious at all). So we started walking along the beach like any normal day. All of a sudden Fiance asked "hey babe, take off your shoes" and I was kind of like "i'm fine with them on" & he was like "nooo babe, pleease take off your shoes" and I was like "alright, alright I'll take them off!!!! LOL"
As we were walking there was a bunch of rocks on the ground and Fiance says "Oh hey honey, why don't we walk up here to avoid the rocks" & of course I was like "Okay!!"….
So we walk up the hill and I see the mailbox from the Pixar-Disney movie UP…. Fiance looks at me and says "Babe, what's that" & I look at him and say "I doooon't know!?!?!". All of a sudden I realize that the mailbox has our names on it!!!!
So we walk up to the mailbox and Fiance says "Why don't you open it & see if there is a package in there for you?!". At this moment, it finally dawned on me "I think he is going to propose right now!!!"
As Fiance opens the package that was in the mailbox for me I saw the ring box and instantly my heart started racing faster & faster! I had so many thoughts racing through my head such as "Darn it! Why am I wearing this shirt?!" "Oh man, turn on your video camera in your head you'll want to remember this moment forever & ever, etc". My mind & heart were racing because at that point I finally(!) knew what was next!!!!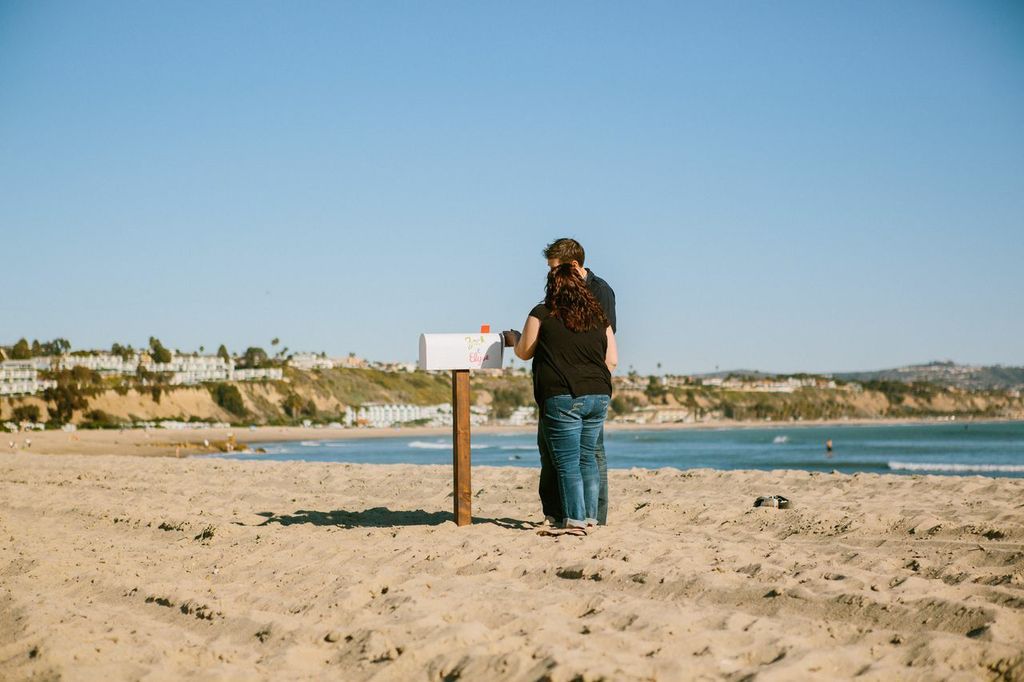 Instead of saying the traditional "Will you marry me?" he stayed with the movie UP theming and said "Will you go on this adventure with me?". Of course I said "Yes!!!!!". All of a sudden I heard a bunch of camera clicks that sounded like paparazzi. I then realized that "Yes, Fiance is a dream man (well, i already knew that. but this is the cherry on top 😀 ) he had hired a photographer!!!!!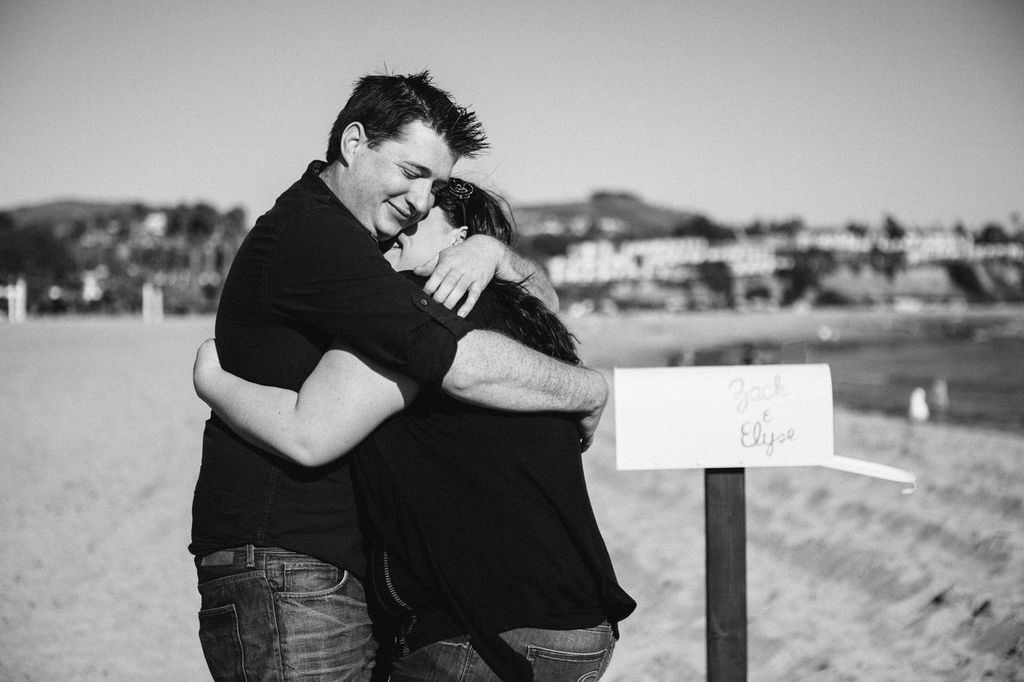 Immediately afterward we started taking engagement photos!!!!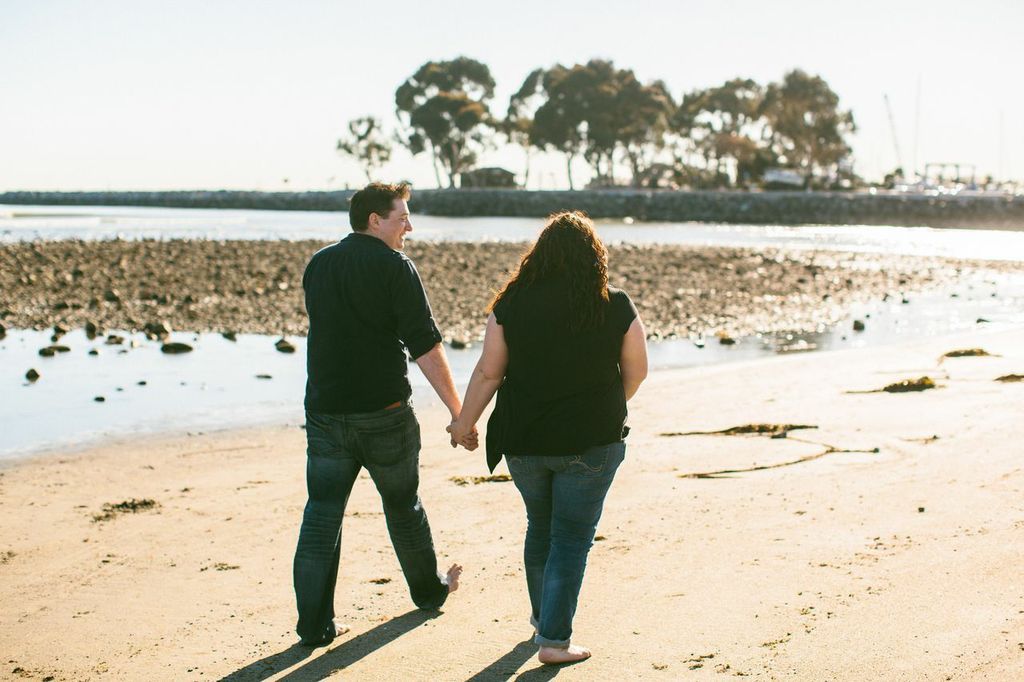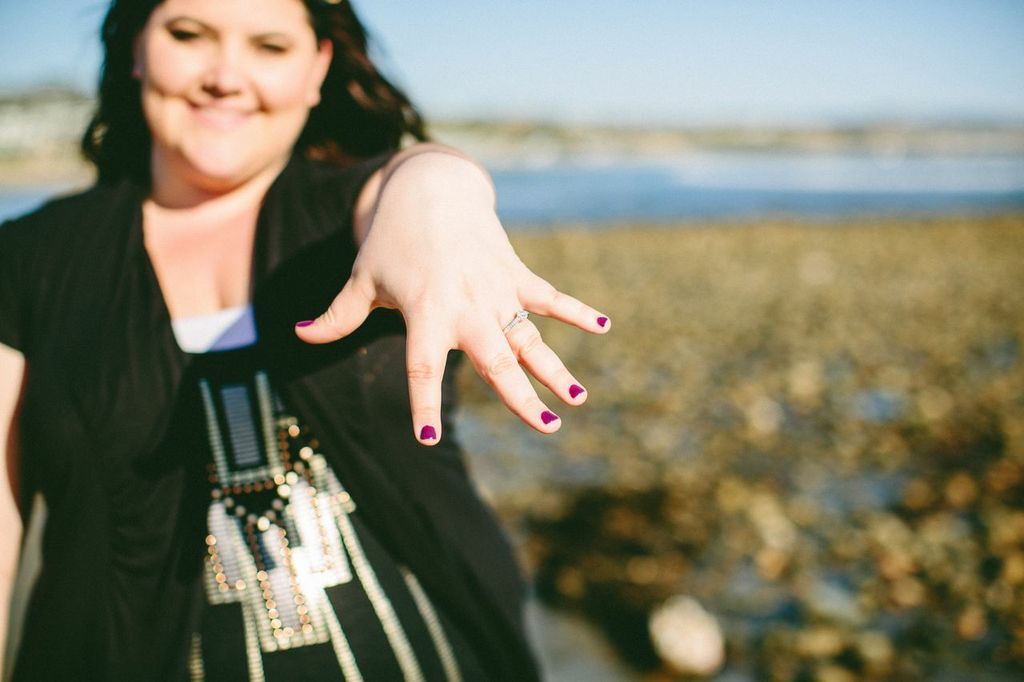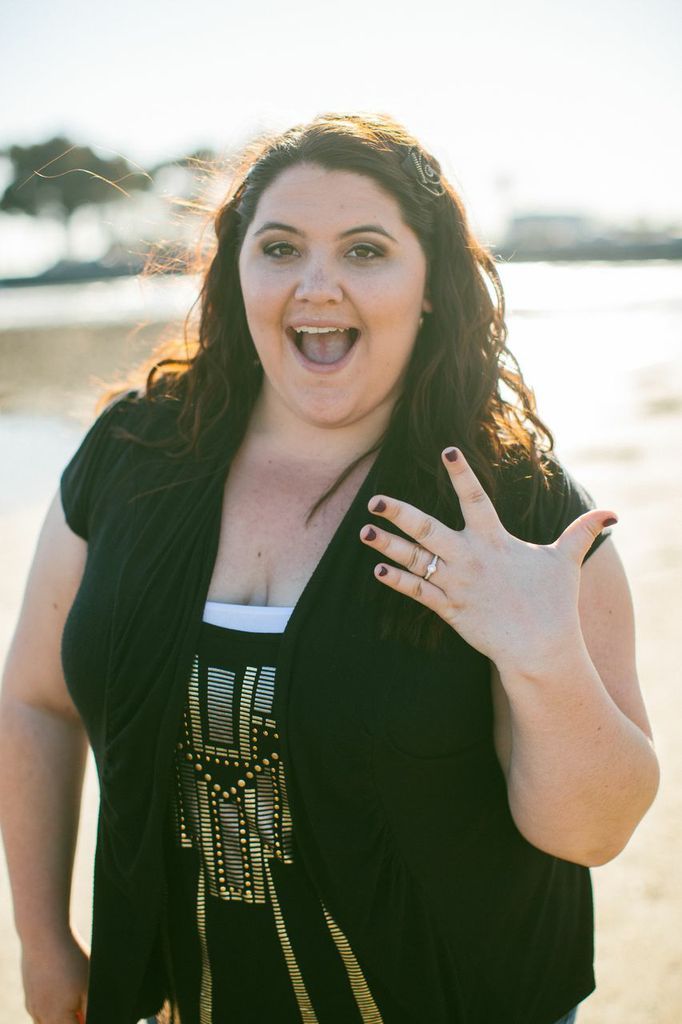 Needless to say, we are both so happy & in love!!!!!!
A special thanks to our photographer Lauren Scotti [laurenscotti.com]!