Post # 1
I need to get my measurements sometime this week or next. But I've been looking at some dress porn. All of these are under $200, which I like.
This is my favorite from what I've seen. I'd get the sash in black (or blue and wear matching blue pumps :P). Very vintage-looking. I think I would rock it with my jet black pixie cut.
Also, I'll be wearing thick-framed plastic glasses with my dress. I'm not getting contacts just for one day and I'd like to be able to see at my own wedding! I may get a pair of really cool, blingy frames if I find ones that'll be perfect. Maybe a pop of color that matches my bouquet or something. My man's always had a thing for bespectacled women anyway, so he loves this idea.
A close runner-up, also a black or blue sash.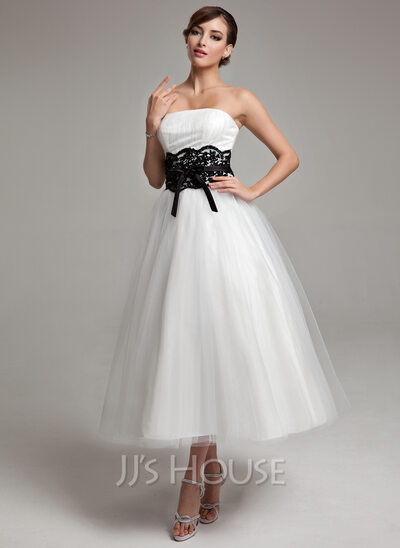 A close third:
I love the back:
I would like this one in white too. I love everything else about it, but the beadwork on the bust looks a little bulky to me. It's a lot.