Post # 1
** Please note – all of my recap photos in the next couple days will be guest photos. I won't have pro photos for a few more weeks. If a photo has a watermark, it's because one of my husband's coworkers is occasionally a pro and took photos during the ceremony. They were taken as a guest, not because he was paid so they are for our private use only. Just wanted to clear that up just in case…
A couple of photos were taken by our florist and baker. I will note credit. **
I woke up the morning of the wedding a total bundle of nerves. I wish I could say I did nothing and sat around, but I have a hard time sitting still. 🙂 I went out and picked up some crystals for my shoes because they weren't finished. Oi.
I decided to stay at the St. Regis away from my husband and guests because, well, why not? They were incredible and upgraded my room to a suite. Thank goodness because we had over a dozen people during the day and would've been struggling for space otherwise.
Living room, before my girls started getting ready:
The hair/makeup team we hired are so amazing. My girls were spoiled. 🙂 My husband's groomsmaids also got ready alongside the bridesmaids. They arrived early and handed me this surprise from my husband..a mountain of Smarties. I am absolutely addicted to the silly things:
My shoes and clutch. I never finished the insides of my shoes…sigh. I still wore them and had them photographed creatively: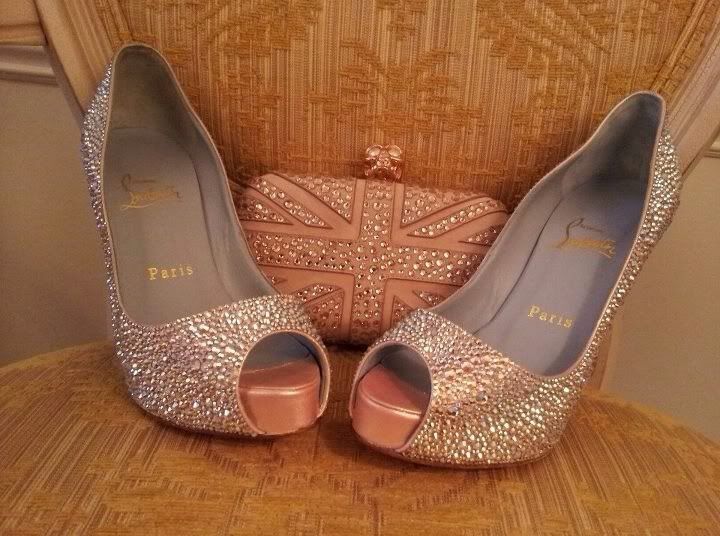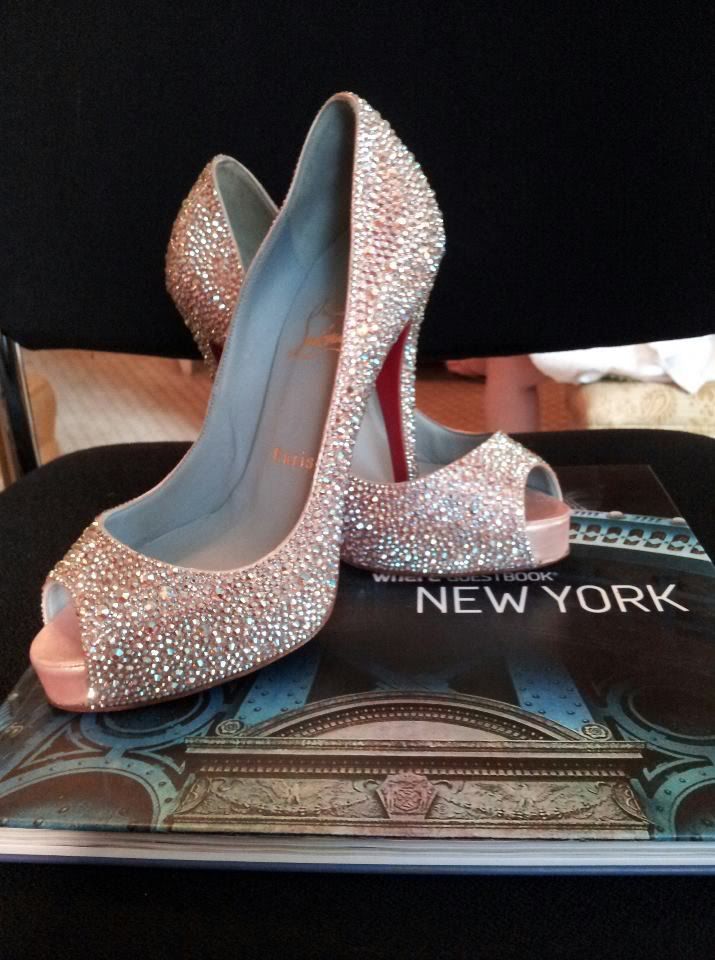 Lunch…I treated the girls to room service. Champagne (not visible here), salad, cheese and mediterranean plates.
Our flowers arrived from the florist! My bouquet: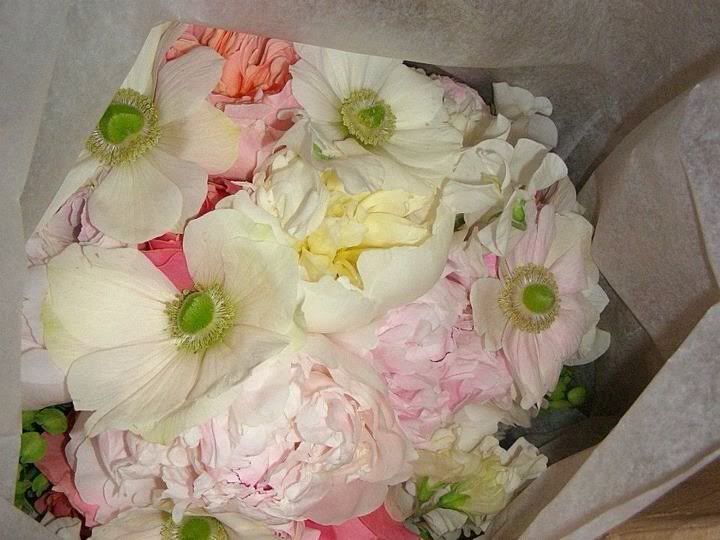 One of the BM's bouquets: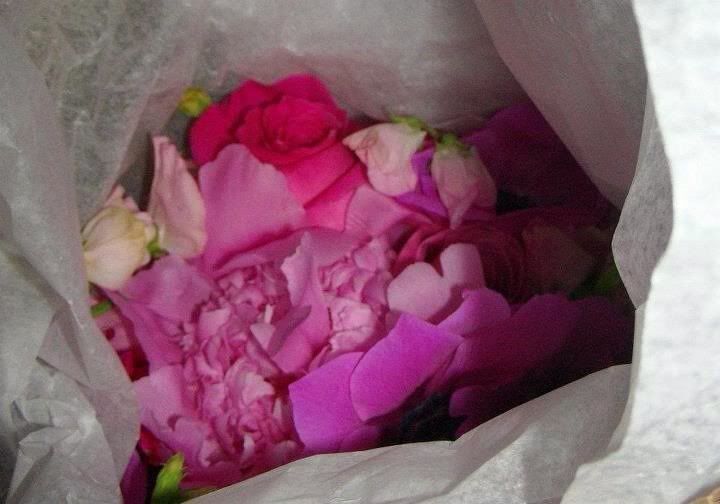 Flowers for groomsmaids, and I think MOG/aunt:
Final touches:
Getting into my dress: