Post # 1
** Please note – all of my recap photos in the next couple days will be guest photos. I won't have pro photos for a few more weeks. If a photo has a watermark, it's because one of my husband's coworkers is occasionally a pro and took photos during the ceremony. They were taken as a guest, not because he was paid so they are for our private use only. Just wanted to clear that up just in case…
A couple of photos were taken by our florist and baker. I will note credit. **
Our ceremony/reception was in a private garden and loft in Rockefeller Plaza. Having St. Patricks in the background was just surreal. The venue is small and perfect for 80 guests or less…we had 62 and we were very comfortable. The weather was wonderful. Some said it was slightly chilly but at least it wasn't raining or humid!
Our awesome pink cushions (by florist from his Instagram account):
Loved the hydrangeas: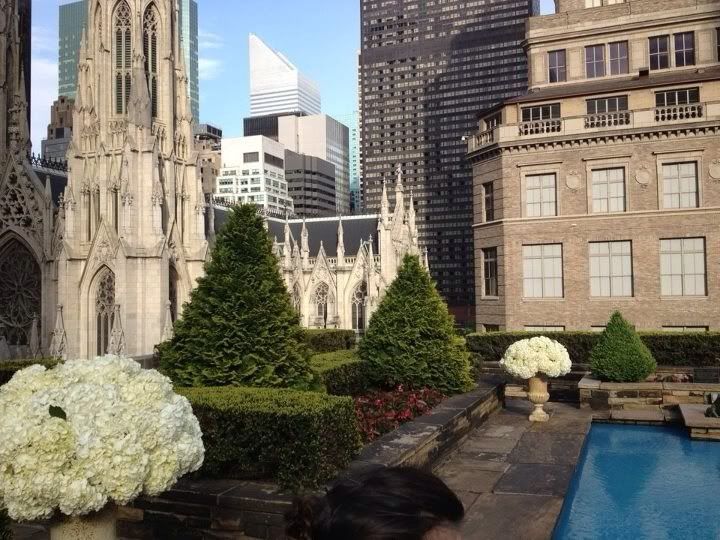 Some photos of the bridesmaids/MOH: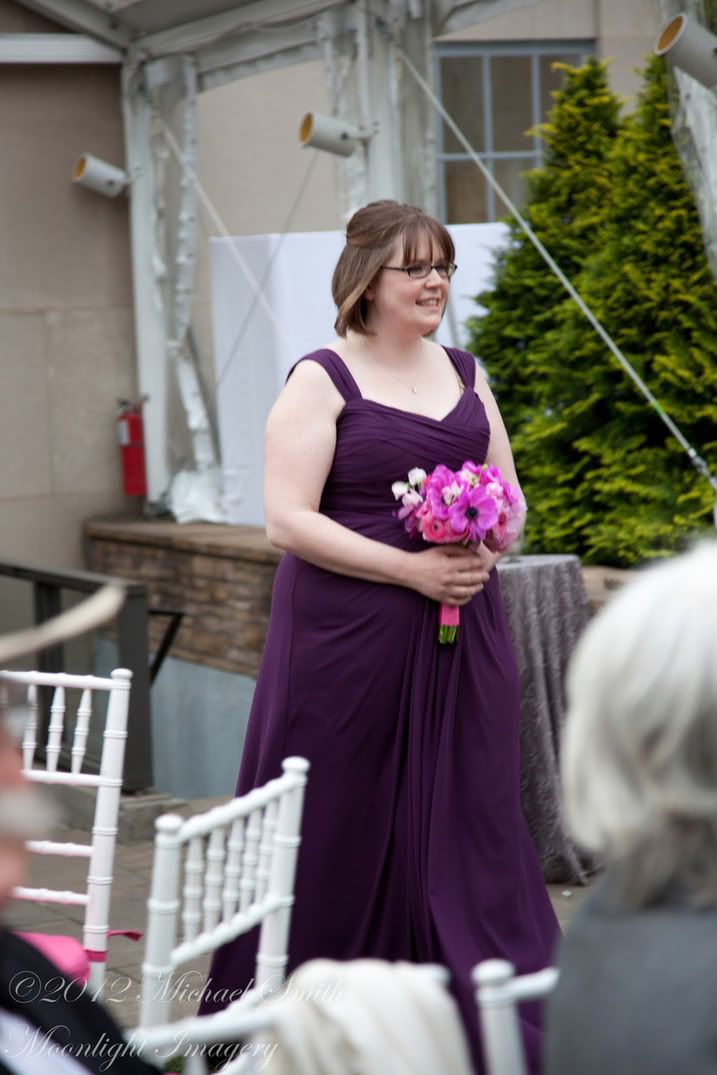 I was already on the brink of tears before I even stepped outside. My planner helped calm me down and I started a mantra in my head so I wouldn't ugly cry down the aisle – "bacon bacon cake cake" It worked for a little while.
I walked down alone for the first part but my hubby met me halfway and we walked down together. It was perfect.
Groomsfolks: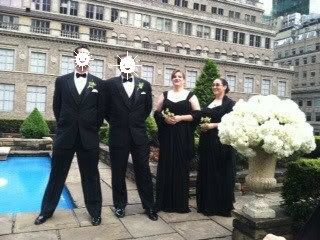 Officiant and groomsfolks: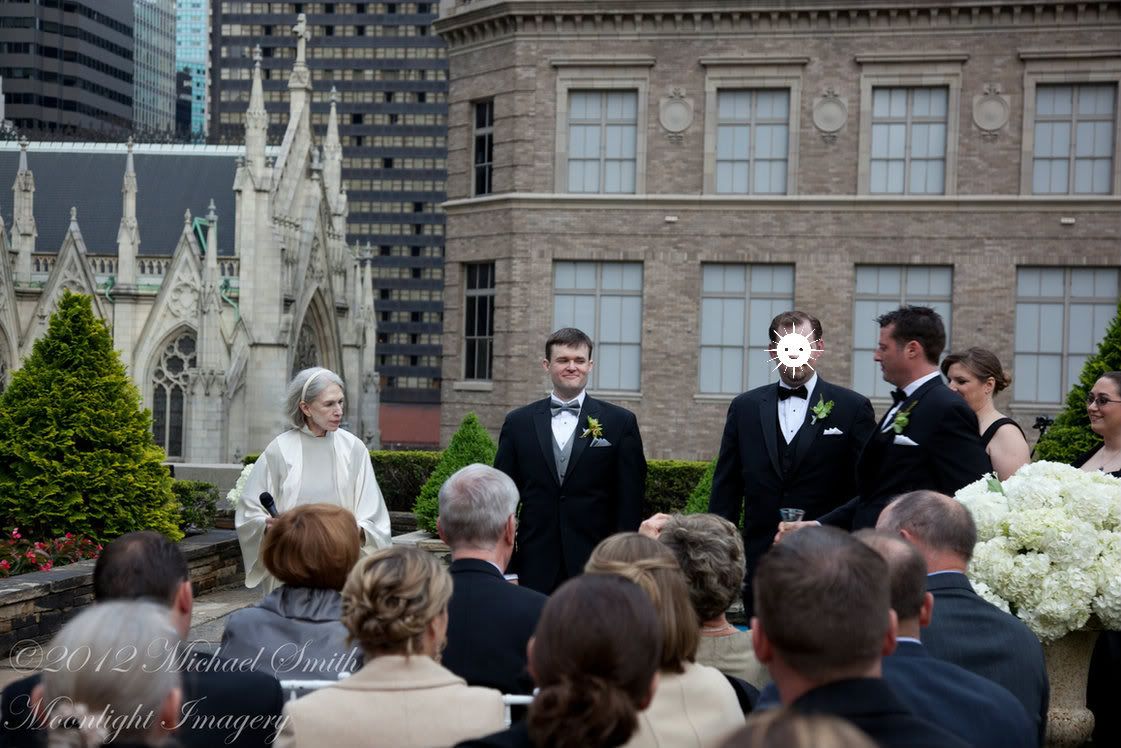 The ceremony was an emotional rollercoaster. Our officiant is AMAZING. I love her so much. Some of you might recognize her from a reality show a couple years back.
The vows broke me. I ugly cried my way through, and my hubby actually teared up as well. He ::never:: cries.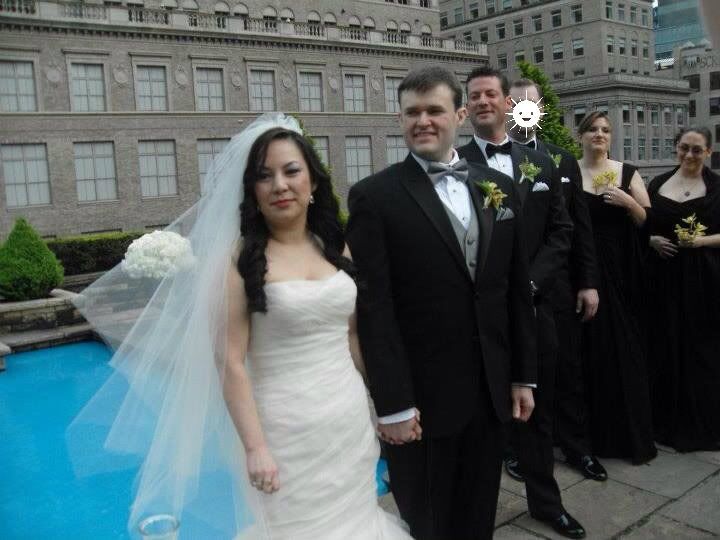 We had a wine ceremony and opted not to do the red/white mix. Red wine near my dress? Yikes! I wish I could remember why we were giggling here.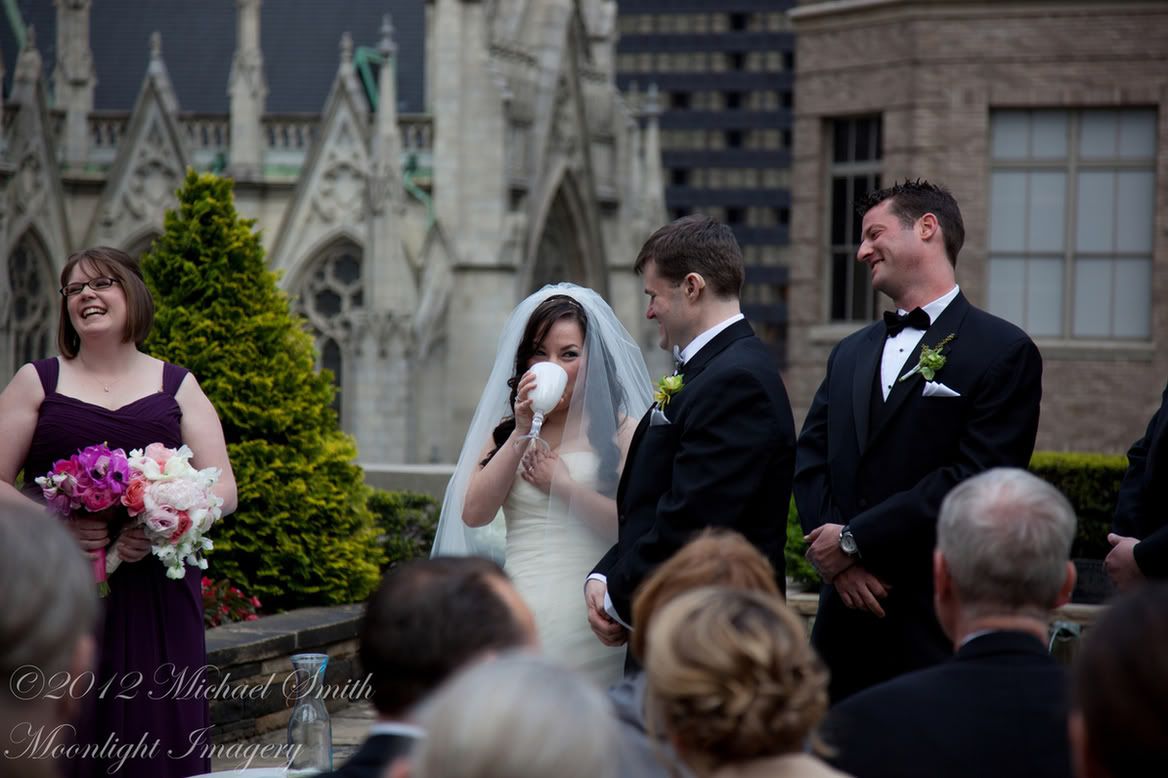 And we're married!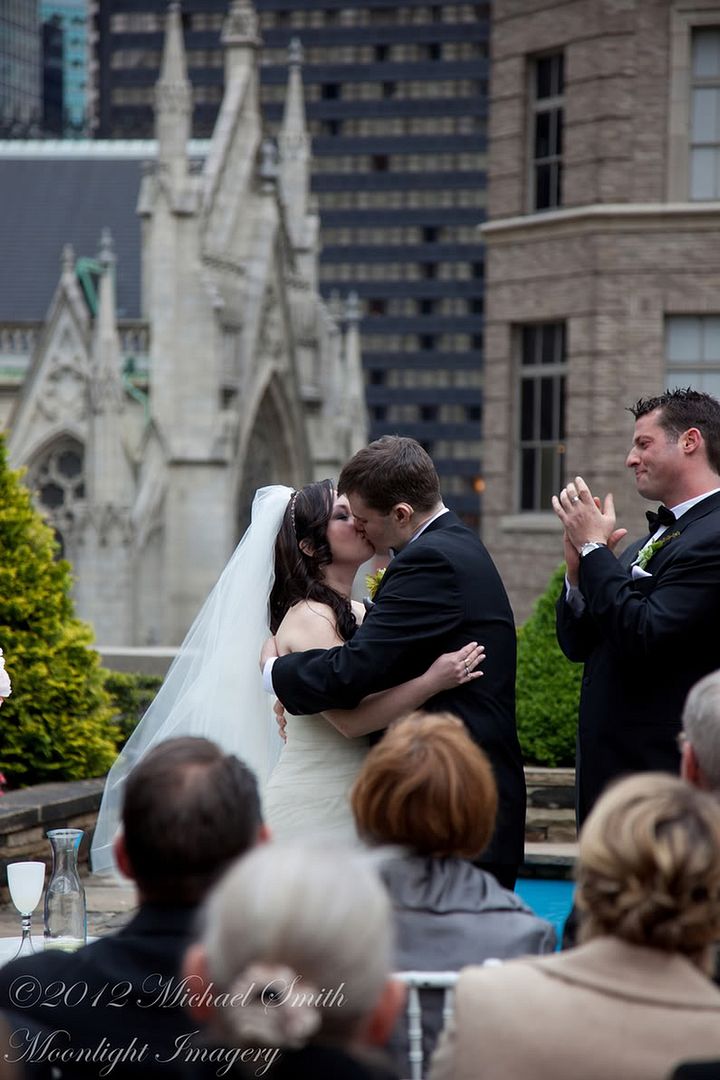 This is where I started cracking up because my hubby's brother was whispering "church tongue!"