Post # 1
** Please note – all of my recap photos in the next couple days will be guest photos. I won't have pro photos for a few more weeks. If a photo has a watermark, it's because one of my husband's coworkers is occasionally a pro and took photos during the ceremony. They were taken as a guest, not because he was paid so they are for our private use only. Just wanted to clear that up just in case…
A couple of photos were taken by our florist and baker. I will note credit. **
Immediately after the ceremony, hubby and I snuck away into the reception space to have a few minutes to ourselves. We were surprised with cocktails and plates of hors d'oeuvres! Reason #2 to do a first look? To enjoy your cocktail hour!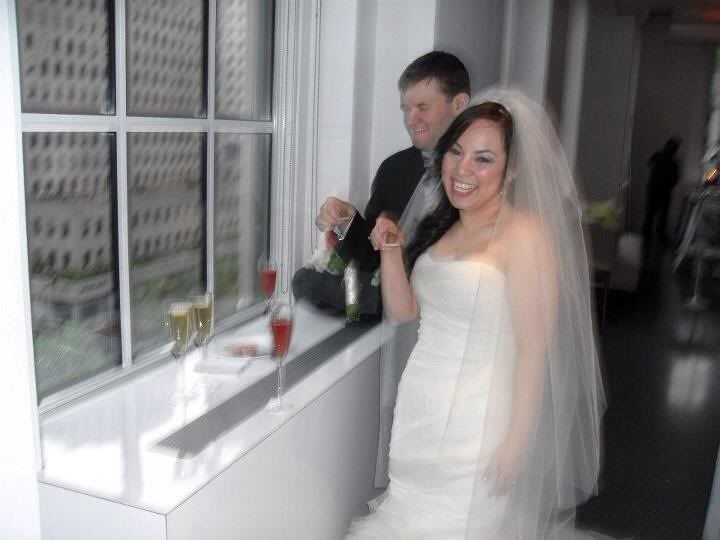 Our harpist from the ceremony moved into the entrance and continued playing:
From our florist's instagram, this is the table that greeted our guests when they walked in to the foyer: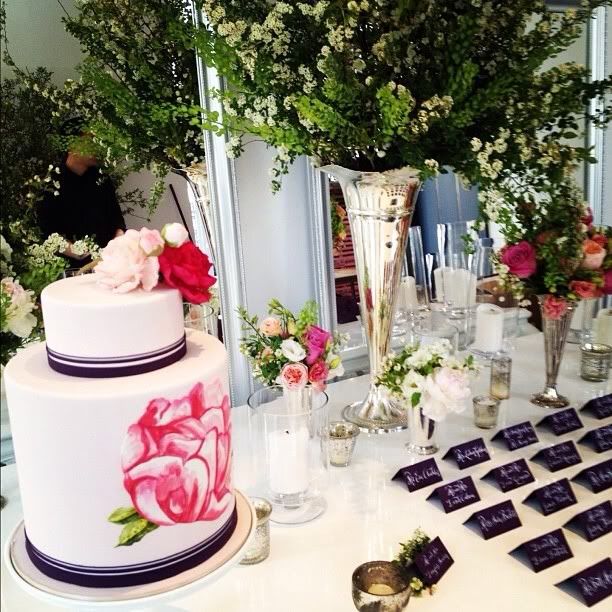 Seriously, our cake was so frickin amazing that it was decided it had to be at the entrance. The bakery recreated one of the watercolor flowers from our invitation: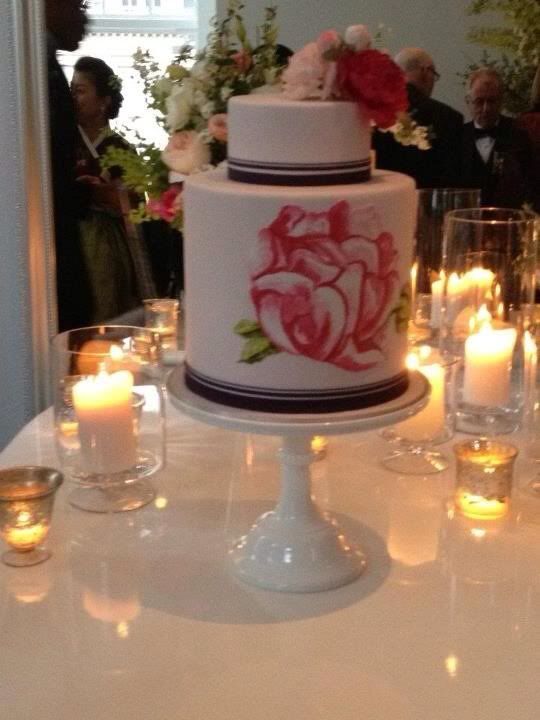 Also from our florist. I love our calligrapher too: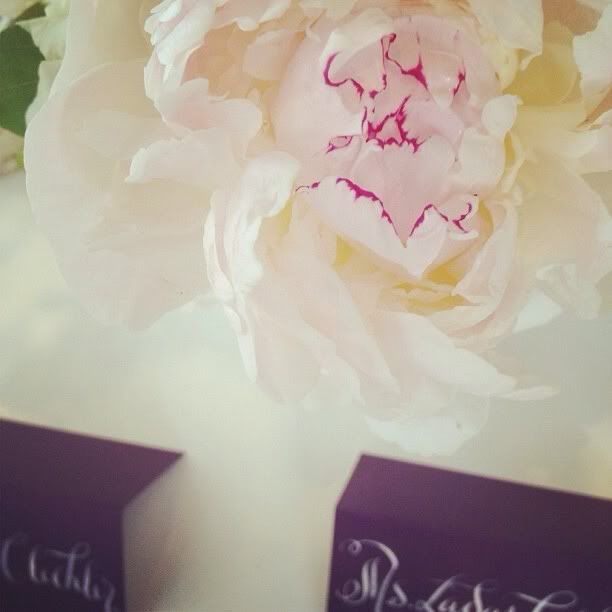 Our personalized little sandwiches. Loved the linens on the cocktail tables too:
Guests enjoying our filet mignon bites with red wine mayo…another shot of the "BLT"…you can sort of see our personalized cocktail napkins in this pic: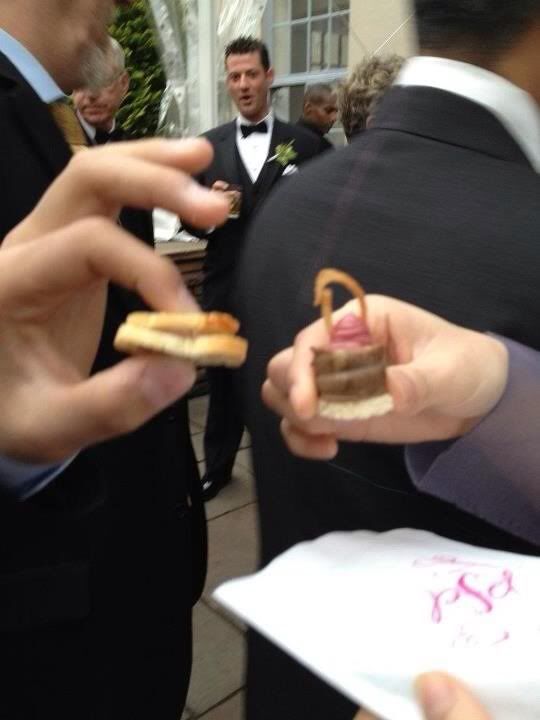 Truffled tater tots. Only one left in this cup:
We had a photo booth: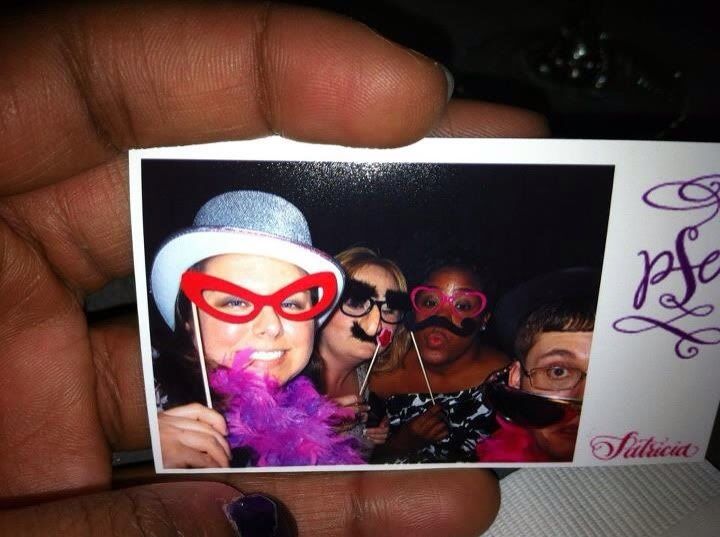 I took this at home but these were our cocktail napkins: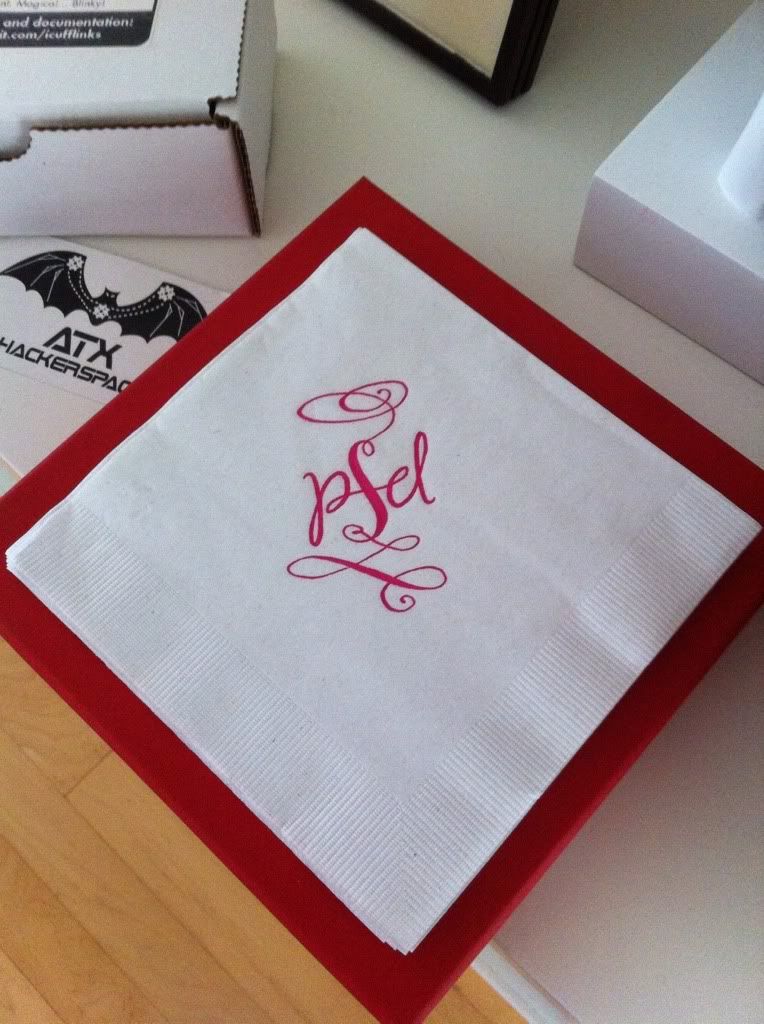 This photo is actually from the reception but it's the only photo of our signature cocktail. Prosecco and limoncello with a dash of Chambord and fresh raspberries…it was a huge hit!
My cousin is too cute. I loved her hanbok: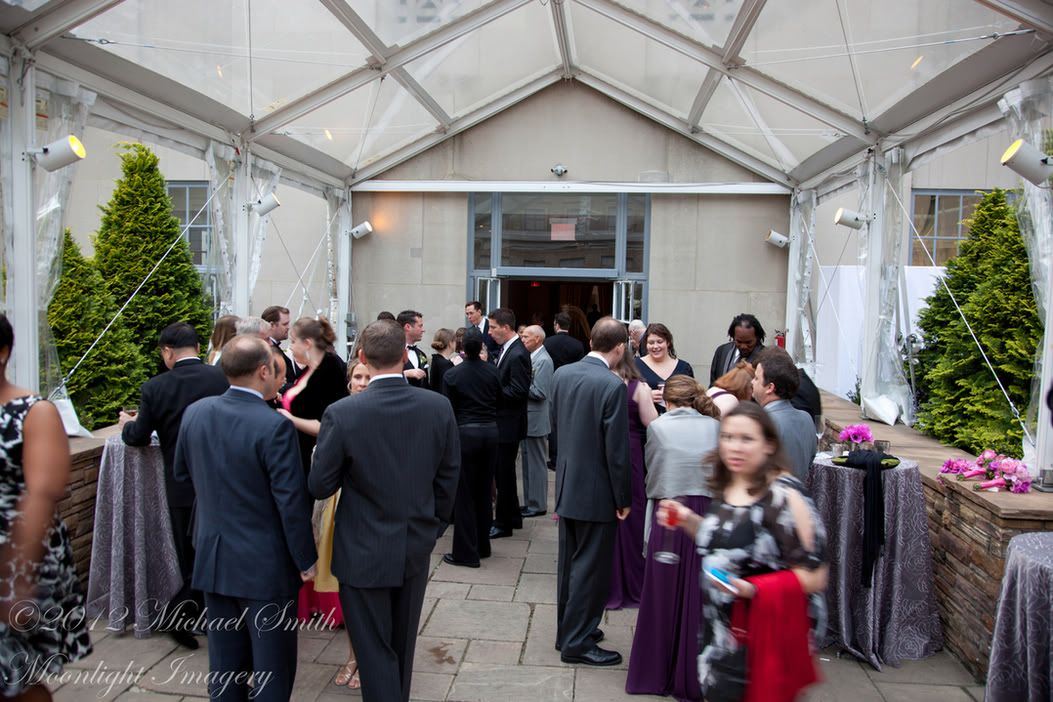 We did some formals during cocktail hour as well. Not the best photo of my other cousin so I'm covering her face, hehe.
These lanterns guided our guests into the reception space: