Post # 1
As a lot of you know, today was my very first attempt at a tiered cake trial. It was a little smaller scale than what I plan to do for the actual wedding (and even that won't be to feed all our guests, I want to do a "cake buffet" with many different cakes) but I wanted to get a feel for using dowels, buttercream, etc.
So I thought I'd go through this step by step just because I know there's a few other people on here planning cake trials and it's definitely a trial and error process!
My bottom tier was a hazelnut brown butter cake, a la Smitten Kitchen.
If you've never had it, hazelnut brown butter cake is delicious. You start with a vanilla bean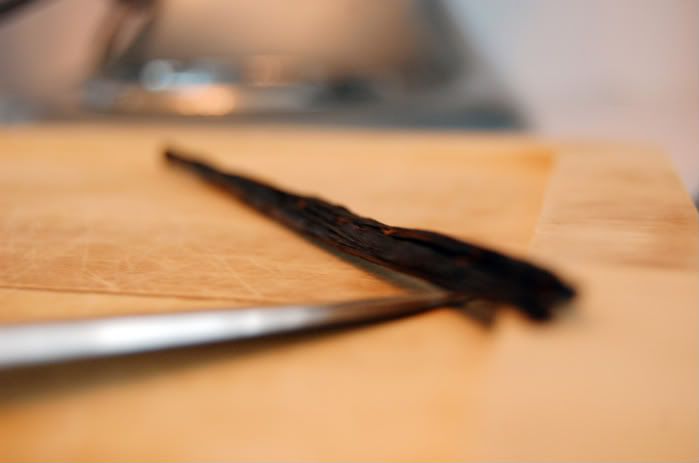 Then you brown butter by cooking the vanilla bean in with it. This made our apartment smell so good it's ridiculous!
When the cake came out of the oven, it looked like this – so tempting!
It always helps to have a little helper – in this case I had Zoey. 🙂
I then made a chocolate cake for the top tier, which was fairly straightforward. After that, I moved onto the buttercream. I was really nervous about this because I've only used simple buttercream recipes before, but it was easy!
As you can see in the picture, I decided wine was necessary for this day-long feat!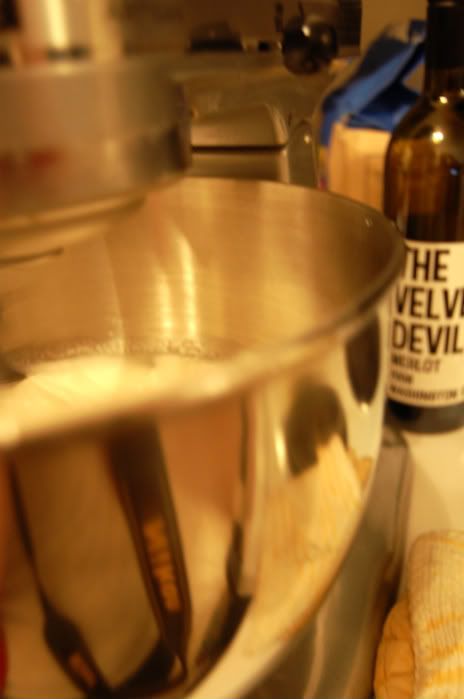 Mmm, look at that buttercream:
At this point, my photo quality gets progressively worse! I started baking at about 1:30, but after numerous dishwash cycles and lots of hand washing, it was dark and the view from my window looked like this: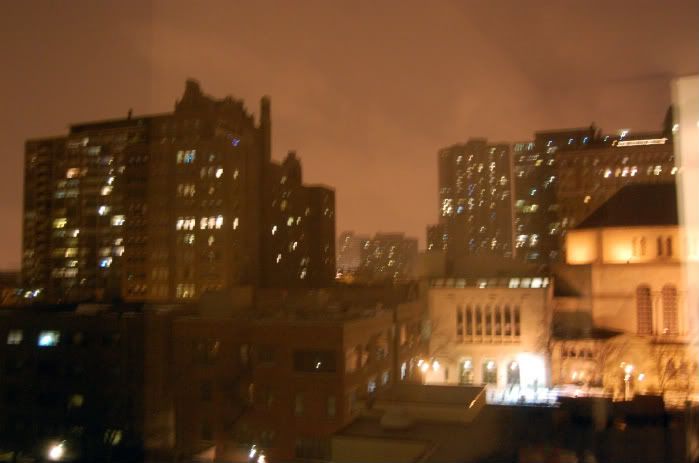 So the pictures are few and far between from here… but I made the ganache and then assembled the cake. Confession: I didn't use a "real" ganache recipe, but rather Robert Linx's chocolate tart filling recipe. It hardens to a wonderfully dark and slightly fudgy consistency, and went beautifully with both the hazelnut and the chocolate layers. I'm saving fruit for when it's in season!
So the next step I photographed was….
Ta da! It's nowhere near perfect – it's not leveled because I couldn't find my leveler, the cardboard bottom is for a larger size and I was too lazy to cut it down, and by the time I got around to frosting it I was just cursing myself for not splitting this project into two days. But I deem it enough of a success that there will be further cake trials!