Post # 1
Back during my extensive engagement ring hunt, I came across a beautiful pear shaped morganite ring on JTV. It was the first morganite I'd seen, and I fell IN LOVE with it! However, it vanished off the website before we could even gather our thoughts enough to purchase it (afterall, we hadn't thought about gemstone rings up until this point), and I confess I have been lurking on jtv ever sense to see if it ever comes back.
Well today I had an idea. I went way back in my sent emails and managed to find the email where i had sent the link to Darling Husband (then SO). There is a spot on the website to be alerted when an out of stock item comes back into stock, but I do fear it is likely no longer being made. *sigh* I guess it will never happen. At least I can look at the picture of it..
Anybody else have the one that got away?
Here is a picture of my dream baby: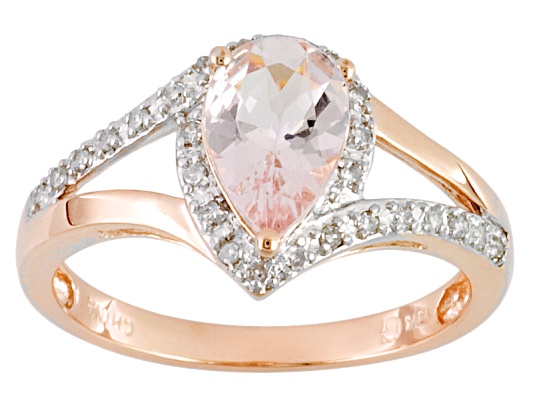 pear morganite, rose gold, pave diamonds