Post # 1
Hello Bee's!
Once again it is time to see how long we can *Audience play-back* SHUT-IT-UP!
That's right! The once a week game show where we see how long these lovely bees can keep their mouth shut and not mention anything ring/engagement/wedding/marriage related to their SO's or anyone else highly significant in their lives (ie: mom's, BFFs, Coworkers, ect.)
This week's soul-winner of the THE GOLDEN HONEY POT is: *Drumroll* @fingerscrossed:. Yours to fill with DIY projects from Pintrest or to fill with a delicious nectar of your choosing to sip from like the Queen Bee you are!
*Sings*For when ya feel down and blue, know that the BEES will crazy you through.
The Triple-Bee-Friendship Bracelet this week goes to: ME! (@Sapphire-Dreamer:)
Now before we get this week's game started lets go over the rules of our lovely game:
Here are the rules/exceptions:
This is only good for our SO's. But If you are feeling the need to 'Shut It Up' in front of other people then please share.
If our SO's mention Rings/engagement/wedding/marriage first then we have the right to respond, but for Pete's sake, Be Cool About It!
1/2 point deduction if your SO catches you:
Watching a wedding show
Surfing wedding porn on Pintrest
On the Bee Boards And he makes a face
DISCLAIMER: All Prizes & Points are fictional. I do not know where to get these items. I just looked on Google Imaiges for Bee Themed Prizes. Do an Imaige search if you wish to actually have these items.There will be no actual points, just a joke.
So practice stealth bees! And good luck!
~~~~~~~~~~~~~~~~~~~~~~~~~~~~~~~~~~~~~~~~~~~~~~~~~~~~~~~~~
I made it to the end of the week but I still do not feel like it is a big deal. I am super crazy busy this whole month and the last few days (no-offence) I can not even stand to look at the Hive.
I think Mr.Bee's plan is starting to kick in.
Thank goodness for being busy.
Have a good week bees.
Oh and @Sheepshead: I am totally picking up this for myself if I make it to the end of this week.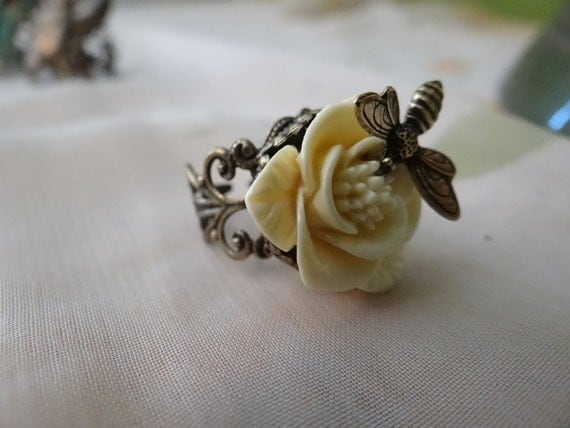 @batwoman: I would love to hear the blow-by-blow of that one. I am on it too so I totally feel you. I had to be super athletic this weekend (while that was happening) and came home in such a crazy mood last night. READY for a fight. READY, I tell you. But he just wrapped me in a hug and gave me kisses, and pushed me into the shower so I could calm down and relax. He still didn't cook, even though he had the whole day off, but I chose to leave it alone.