Post # 1
So I got a "great deal", around $750 on some gorgeous Jimmy Choo shoes for my wedding. Fitch (but the lower-heeled version):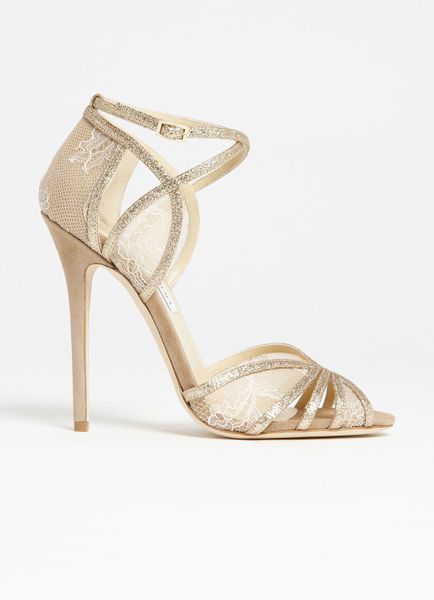 This is my dilemma: they are a bit narrow, but okay, and the heel feels like a comfortable height. The heel and platform are light-colored suede, and I don't know how that will hold up. Plus I don't know if I have much use for champagne lace and glitter straps aside from this occasion.
Part of me says "These shoes are way too expensive and impractical to basically just wear one day! And under a long dress! Plus they are a little narrow! Save the $700+ shoes for something you will wear the
[email protected]
out of!" But the other part of me says "But it's your wedding, and it would be extra special to have your first uber high-end pair be that day! And screw practical! And they might give a little and be more comfy! Go crazy! What's another $700 in this pit of money??"
What do you bees think?
I can afford them fine, that's not an issue. It's whether this is a monumentally frivolous (in a bad way) decision.