Post # 1
Starting to freak out a bit over picking vendors. Caterer, check. DJ, semi-check. Still in need of an officiant (FH just won't budge on having a friend do the ceremony), photographer, and florist on a low low budget. Think less than 2k for a photog.
I keep seeing incredible DIY wedding flowers and wonder how are they doing that!? and can I do that? So anyone have thoughts on DIYing flowers (boquets, bouts, centerpieces, etc.)
Future Mother-In-Law and I made these mock centerpieces using mason jars and flowers from her garden just so I could show her what I was thinking of.
I plan to use similar flower colors and add some extras to our jars like this:
and this (we'd wood burn the hearts ourselves with table names: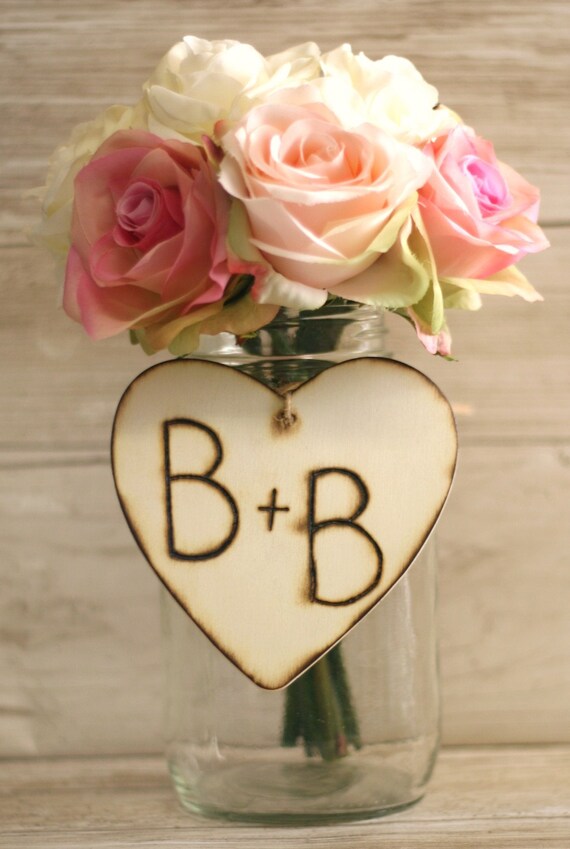 But fellow bees, is it more cost effective (and emotionally effective!) to DIY all the flowers or to have someone do it for me? If DIY then any suggestions? Thanks!