Post # 1
I've been going back-and-forth about gifts for my (6) girls for quite a while now, but time is starting to run out, and I need to make a decision. I thought about personalized robes, flasks, etc., but now I'm wondering if I should just get them jwewelry–like, a necklace to wear on the big day. I've been told by them many times to not "go over-board", after all.
Each girl will be wearing the same dress, but a different style/colour of shoe. I did this quick mock-up, to show you what I mean:
Should I get them something in blue to match the dress? Something coloured? Stick to pearls, or swarovski?
I found these on Etsy: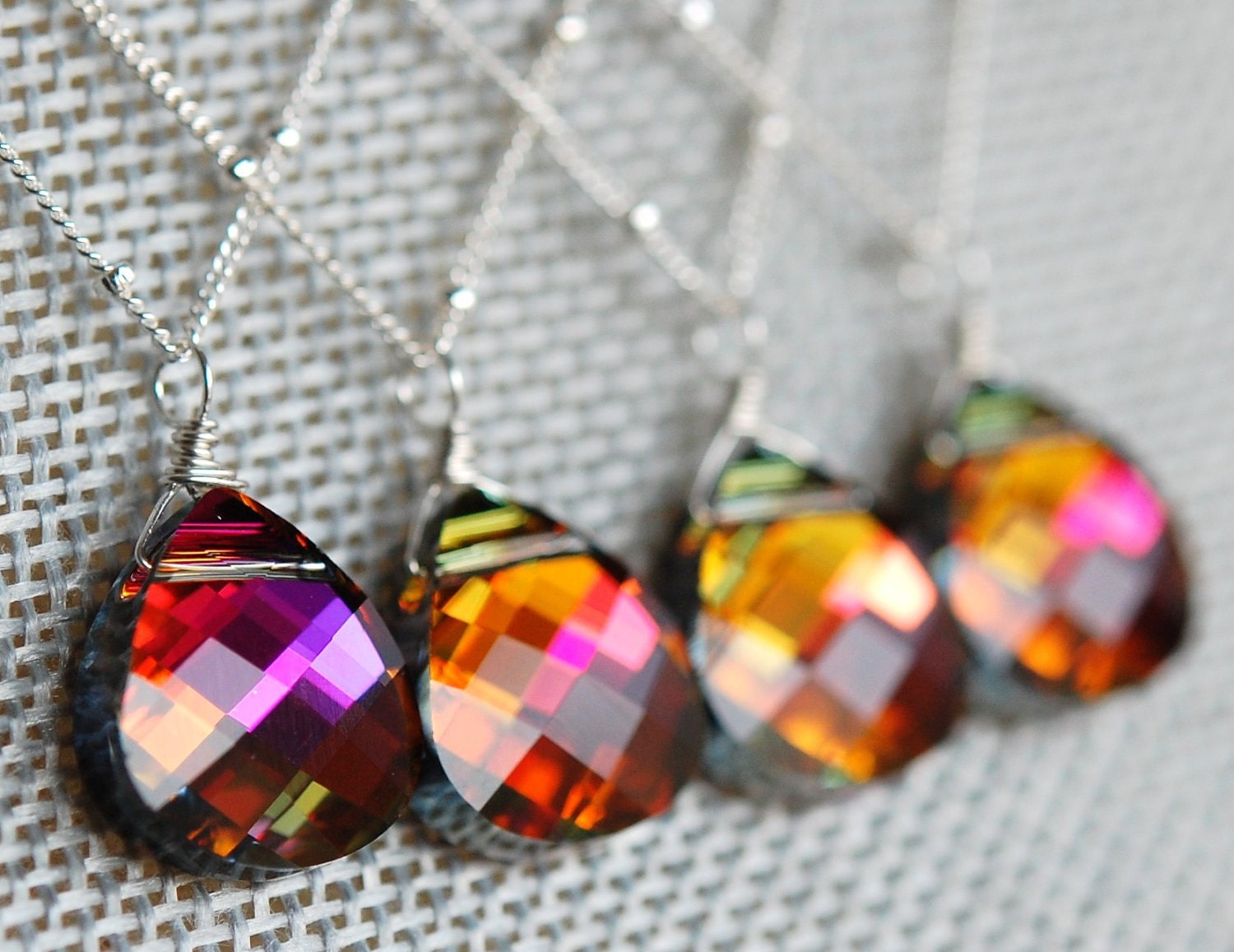 I love how they look different, but cohesive at the same time..
Any suggestions?