Post # 1
A couple of you may remember a thread I created a few months ago where I was stuck between two cake toppers – the Geese or the Hedgehogs?
http://boards.weddingbee.com/topic/which-cake-topper-is-better-1#axzz2rvodeVCa
After leaving it for a while and spending some time taking care of other things, I suddenly realised our date's just around the corner and had to make a decision. So I chose this instead: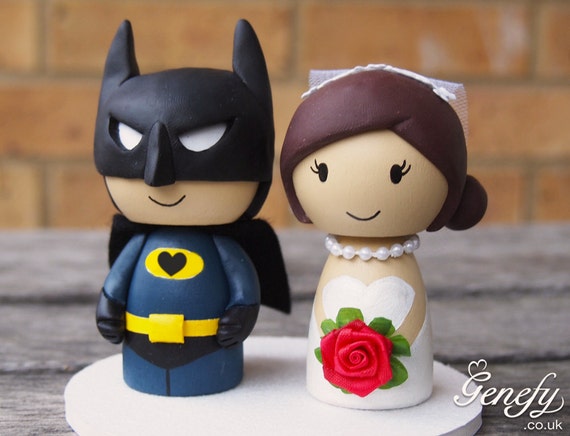 My fiance was an absolute Batman freak when he was a kid – he wore the mask and cape all the time and when he wasn't home, he'd wear it to school and his teachers faced the unfortunate challenge of getting him to take it off every day. His best friend (who is now one of our groomsmen) used to dress up as Robin and there are so many photos of them as children playing with their little capes and masks on!
I haven't showed him this, nor will I tell him about it… so hopefully he is pleasantly surprised (he's generally not one for "cute" things, but hopefully the Batman factor will impress him enough!).
Just made the payment to the Etsy seller… Phew. One more thing off the list 🙂