Post # 1
I'm keeping my dress a secret from almost everybody so I can't turn to my friends for help…so what do you think, bees?
This is my dress (on another bride):
The back is really special so I don't want to cover it up with a traditional veil:
I really want to embrace the 1930s feel, so I've been leaning towards these two options:
A juliet veil like the one below, minus the velvet flower (to be replaced with something a little smaller and more delicate: maybe a brooch or even just a nice piece of embroidered lace.)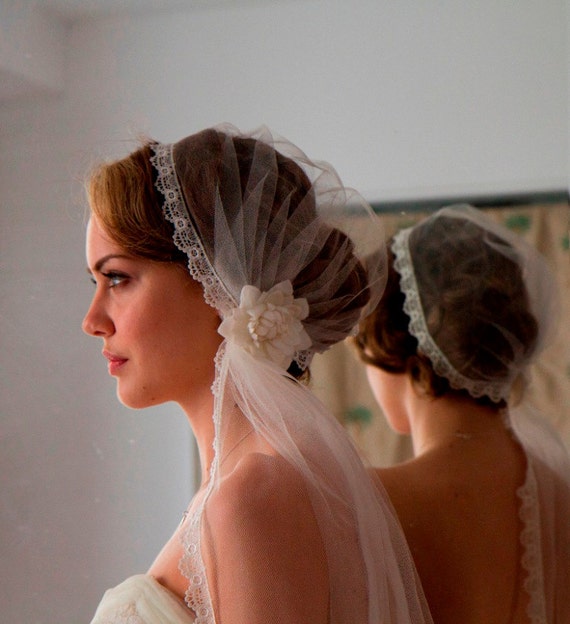 Or a bold art deco headpiece, no veil: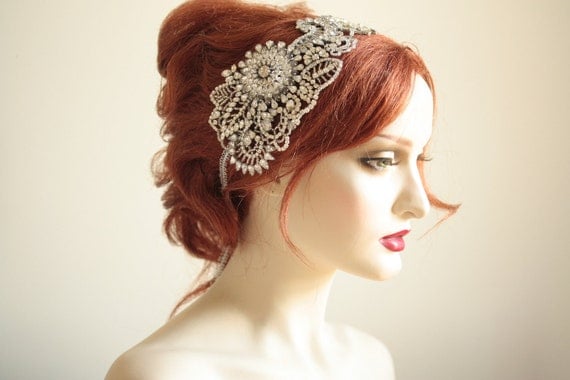 Or I suppose I could wear the veil for the ceremony and the headpiece for the reception…
Let me know what you think!