Post # 1
So I've fallen in love with a lace edged two tier cathedral length veil. Tonight I decided I should just make one because I can sew and its inexpensive so if I mess it up it shouldn't be a big deal. I show Fiance the one I'm thinking about replicating (maybe with thinner lace) and he says its weird :(. I told him its just for the ceremony and I will get a shorter one to wear to the reception. (Something super inexpensive and simple because at that point I just want one on because when else can you wear a veil?) Then he tells me that brides don't wear veils to receptions! And that he isn't sure which one is more weird, wearing the super long veil to the ceremony or wearing a veil to the reception.
Anyways, I know he will probably forget all of this by the time the wedding rolls around (11 months to go!) so I will most likely still do this. But reassure me anyways. Are super long veils like this one weird? (My dress is very similar to the one the model is wearing.)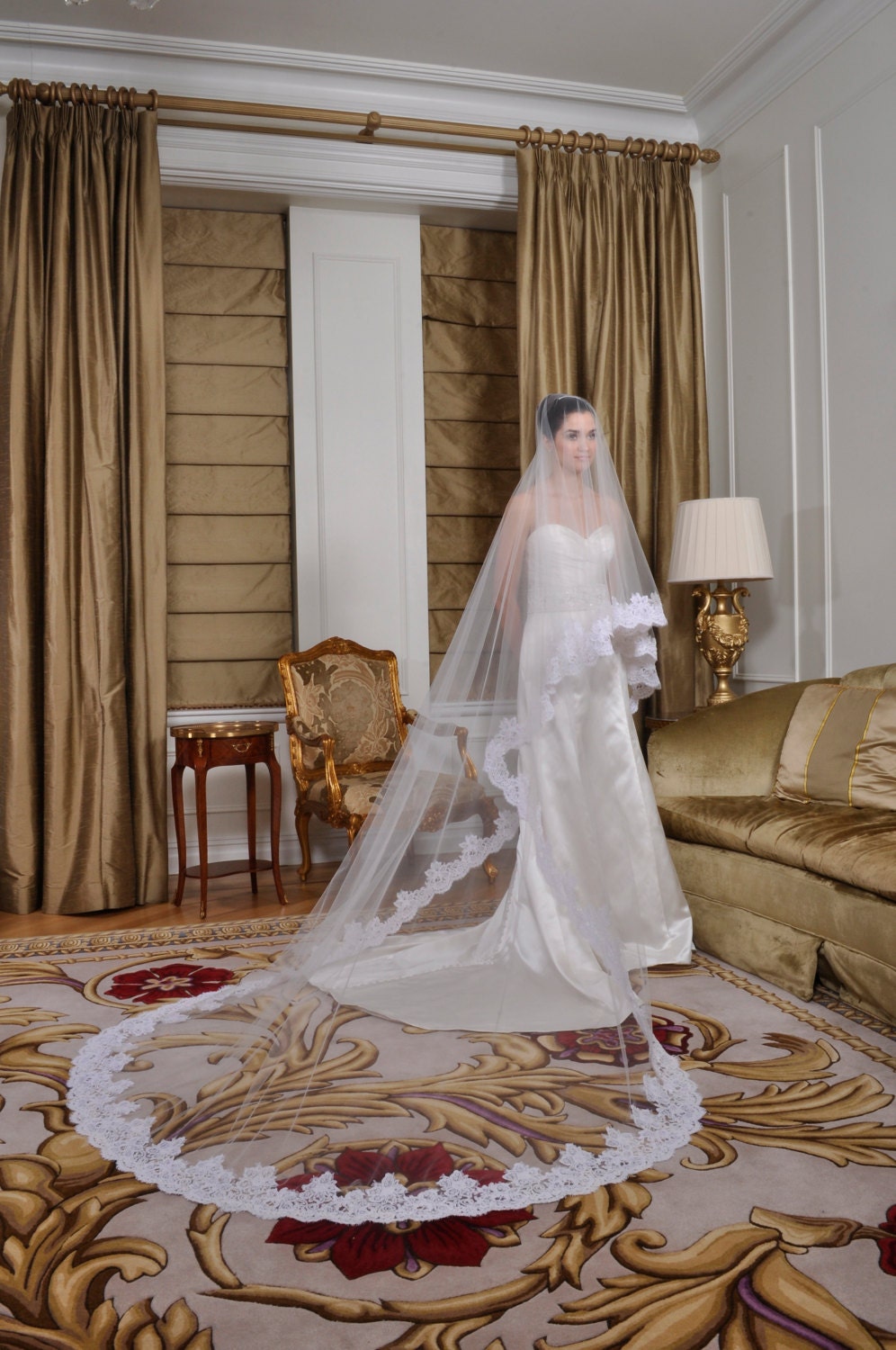 My dress:
My hair will be up (not sure how yet) and the reception veil will probably be shoulder or elbow length.