Post # 1
ANyone orderd them? I whipped up a matching thank you card for my invites and ordered last night. I used the Free 10 in matte finish then ordered a set of linen for $1.99 to see which I like best.
If they come out as I want them too I will order 100 for less then $90!!! And those of you who h ave seen some of the prices for thank yous – know thats a pretty stinkin' good deal!
Here's my card: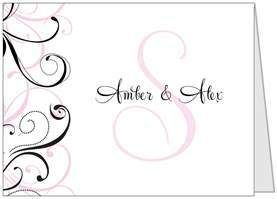 I got the Feel font – THANK YOU for the suggestion Mrs Lemon for telling us about it!