Post # 1
Hi Girls,
I know there are a couple other bees on here who are planning on making their own homebrews as favors. I've been looking online for weatherproof/waterproof beer labels.
I can just as easily purchase a full sheet of waterproof labels and cut them to size. Or buy precut sized labels. etc. etc. I'm open.
But. Most of the labels come in such large quantities I really don't need that much. Even though Fiance & I plan to label our home brews in the future as well.
Anyway, for example I weatherproof labels from Online Labels comes in minimum packs of 100 sheets. Depending on what size the labels are can be up to 600 labels per order.
Want to see if anyone wants to possibly split a order with me?
I wouldn't mind the OL3078:
or the OL500: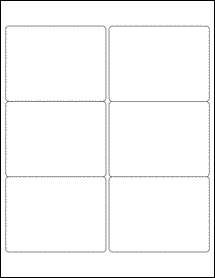 I believe both are ~$100 for 100 labels.
Hostesses, feel free to move to Classifieds.
Does anyone know of a cheaper site?
I know I can buy regular matte labels a lot cheaper. But I would prefer to have weatherproof labels.