Post # 1
For several months now, my SO has been deadset on a particular bridal set. While I was excited that he was enthusiastic about picking something out himself, I was not crazy about it. Here it is:
He did really well picking intricate bands, which I love, but the inclusion of yellow gold is not my favorite, I loathe a marquis center setting, and to be totally honest, the size of the center stone felt a little small to me. Don't get me wrong, I'm no princess and I would be fine with a daintier stone if it were a good quality. This stone was not a great quality though. To top it all off, I have a few moral qualms about purchasing diamonds and this set was pretty far out of our price range. SO would have to save up for probably a year and a half to buy this ring. We're both students. And I just did not want to wait that long…we are marrying in three years and I want to have a long engagement for the sake of my sanity. I am a perfectionist and I need A LOT of time to make sure things are perfect.
So with all that in mind, I have been lusting after this set for a good two months: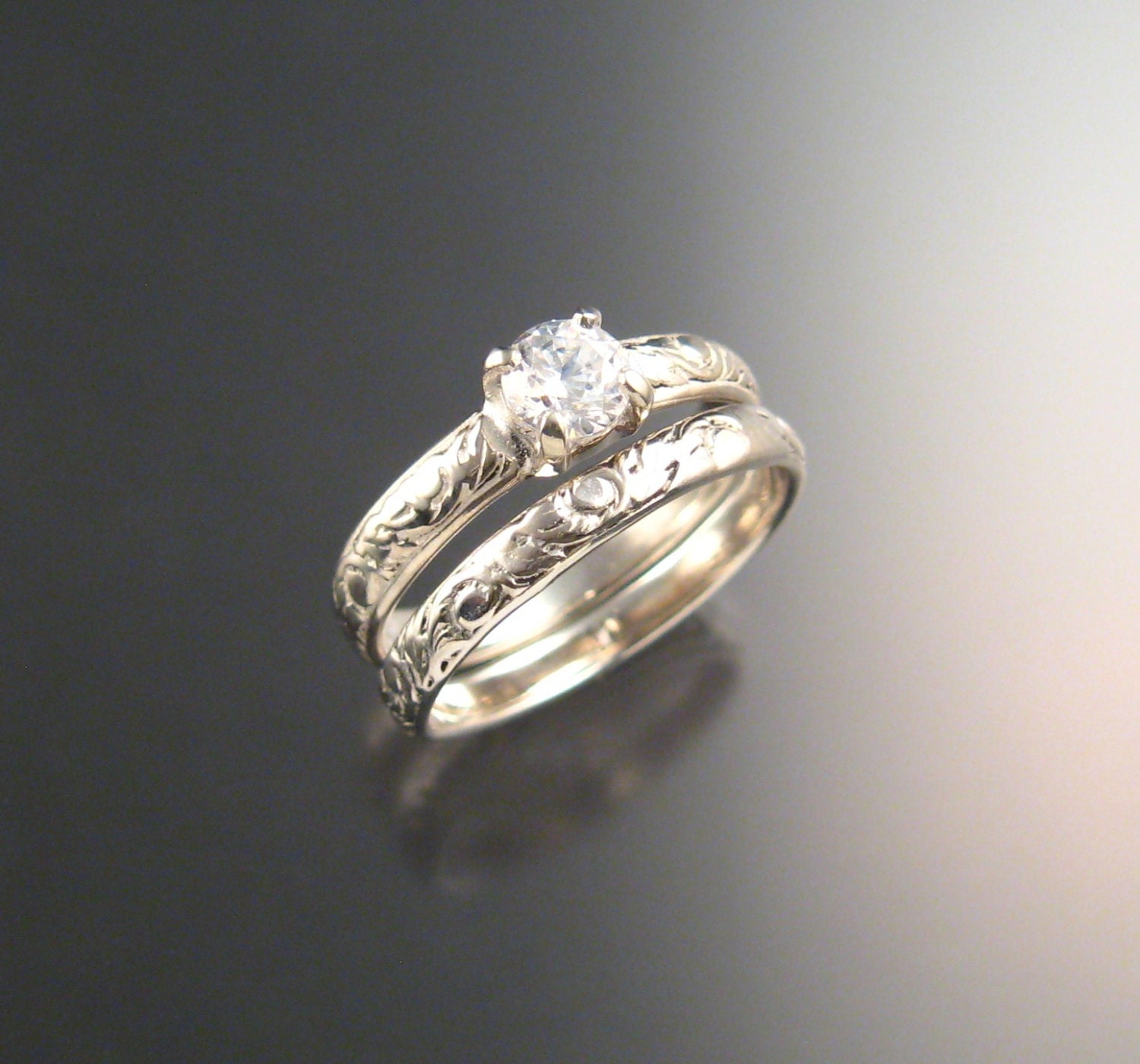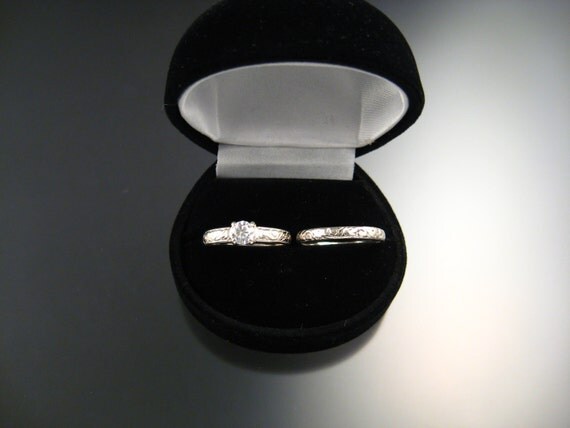 The floral engraving on both bands is so perfect, and the center stone is a white sapphire. More bang for our buck, and conflict-free. It's right in our price range to wear SO would be able to propose over Christmas, which is ideal for both of us. Fortunately, he LOVED this set and agreed that it was closer to my style. I think he is relieved that I don't want him to break the bank, too. I really had to talk him into the white sapphire, because he's very traditional, but he understood where I'm coming from. I'm so lucky to have such a great guy! Hopefully by the end of the summer, the set will be purchased and I'll be an engaged Bee by the New Year!
Did any of you have to talk your fiance into a different engagement ring than what he had in mind? Do you think it's better to have something you're happy with, or better to let him do all the work by himself?