Post # 1
Wedding: May 2011 - Bartram's Garden
I have a fashion blog and one of my readers wrote in to ask if I could find her an affordable outfit with a simple dress that she could wear to a few evening weddings that she has coming up. She wanted the dress to be very versatile, so I decided to feature a convertible dress. This is the outfit I came up with for her: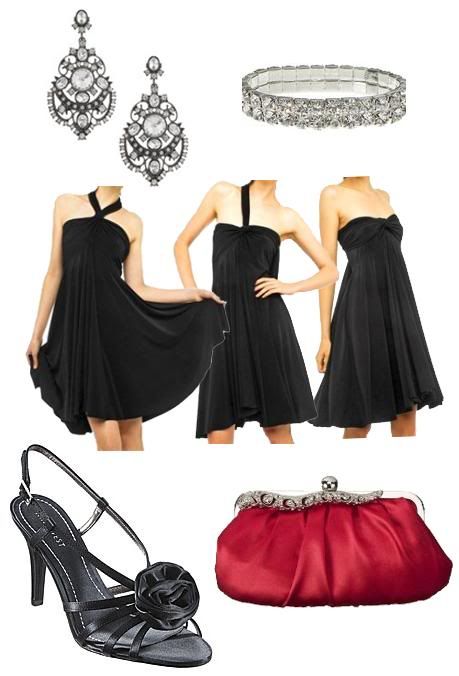 Someone left an anonymous comment on my blog post that said this:
I am generally a fan of your outfit advice and have a great time reading this site – but I cannot help but point out that the recommendation of a solid black dress to wear as a wedding guest is completely inappropriate. All black or all white attire is NEVER appropriate at a wedding unless specifically requested by the couple as part of a black and white theme. In fact, it's a sure sign of being a declasse guest. Change this to navy blue and you'll have a winner.
I find that sentiment very outdated, but I wanted to get the hive's opinion. Is it still, in this day and age, inappropriate to wear black to a wedding?